If you suffer from the pain and discomfort of varicose veins or spider veins and live near Elk Grove Village – you're not alone. More than half of Americans suffer from vein disease during their lifetimes. 
Symptoms like swelling, muscle cramping, and pain, can make an active lifestyle challenging. Without treatment, vein disease can worsen and cause ongoing issues with mobility. At USA Vein Clinics, we can help you relieve the discomfort of varicose veins and other vein disease symptoms. 
Get the relief you need from varicose veins when you visit our our trusted vein clinic. Our vein specialists clearly explain your diagnosis and guide you through the treatment options. Our customized treatment procedures and compassionate approach make us a leader in varicose veins treatment. 
We have many testimonials from satisfied clients. See what a difference we've made in their lives, we would love to do the same for you.
Elk Grove Village, IL Non-Surgical Vein Treatments
Our state-of-the-art facilities feature advanced technology to identify vein disease issues such as varicose and spider veins that lead to Deep Vein Thrombosis (DVT). Due to the fact we use non-surgical procedures, your in-office vein treatment can take as little as 15 minutes.
Whether you need varicose vein treatment or spider vein treatment, we offer proven results and specialized care. Empathy and expertise are just some of the reasons we are America's #1 choice for vein treatment.
Our non-surgical, outpatient vein treatments at the Elk Grove Village vein clinic include:
Looking for a Vein Treatment Specialists near Elk Grove Village in Illinois?
You can consult with one of our Elk Grove Village vein experts about your symptoms and begin getting the treatment you need as soon as possible. Our team of doctors have years of experience exclusively treating patients with non-invasive procedures.
Each vein specialist at our clinics is skilled in performing the most advanced treatments and other vein disease care. We staff our vein clinic with the most accomplished vein specialists in the area:
Our Vein Specialists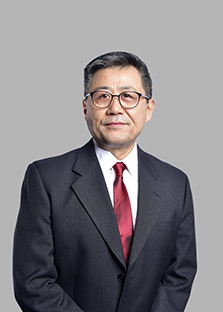 Di Fan
M.D.
View Profile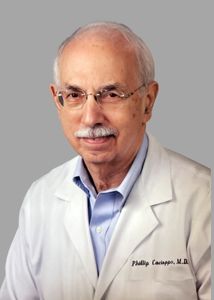 Phillip L. Cacioppo
M.D.
View Profile
Beginning Your Vein Treatment
Ready to take control of your vein disease? At USA Vein Clinics, you can be confident that you're in good hands on your healthcare journey. Schedule your varicose or spider vein treatment in Elk Grove Village with us and you will receive the most compassionate care from a team of experienced doctors, knowledgeable staff, and leading-edge facilities. Our vein specialists cater to the Elk Grove Village community and nearby communities and make your comfort and recovery a top priority.
Confirm Your Insurance Coverage
Most insurance plans usually cover treatments for vein disease. At USA vein clinics, we work with a long list of providers. Call us locally at (847) 580-1320 and the team of insurance specialists at our Elk Grove Village vein clinic will be happy to verify your insurance.
If you don't have insurance coverage, we offer a range of financing options including CareCredit and FSA and HSA plans. By using our convenient online scheduling tool, you will be able to have insurance verification at your finger tips. It will be our pleasure to help you find the best financing for your vein treatment. Let our team work with you to get you quickly on your way to the relief from vein disease symptoms you deserve.
How to Prepare For Your Visit
Your comfort and peace of mind during your visit to our vein clinic in Elk Grove Village are important to us, so please bring the following to your appointment for an easy, stress-free experience:
Government-issued photo ID
Insurance card
A list of current medications and supplements
Medical records, including previous vein medications and treatments.
For a comfortable treatment, our vein specialists also recommend:
Loose, comfortable clothing, and compression stockings.
Maintain hydration and eat some food.
Avoid moisturizer or lotion
Before your vein treatment, please consult our FAQs, which cover additional questions and information. Feel free to ask questions in person with your vein doctor and clinical staff.
Getting Here: USA Vein Clinics in Elk Grove Village
The Elk Grove Village vein clinic is conveniently located on Biesterfield Road between Beisner Road and Leicester Road. 
Nearby Cities We Serve: 
Wood Dale

Roselle

Addison

Des Plaines

Mt. Prospect

Rolling Meadows
Vein Clinic Near Wood Dale The Elk Grove Village vein clinic is about 3 miles from the Wood Dale, Illinois area.
Vein Clinic Near Roselle: The Elk Grove Village location is about 10 minutes northeast of the Roselle area via Illinois Route 390 and I-290, about a 6-mile drive. 
Vein Clinic Near Addison: A simple 8.5 mile drive from Addison
Vein Clinic Near Des Plaines: The vein clinic is about a 9-mile drive west from Des Plaines via Oakton Street and South Arlington Heights Road and it takes about 20 minutes.
Vein Clinic Near Mt. Prospect: The Elk Grove Village vein clinic is about a 20-minute drive southwest via Central Road and South Arlington Heights Road, about 8 miles away.
Vein Clinic Near Rolling Meadows: The Elk Grove Village vein clinic is about a 16-minute drive and 8.9 mile drive.
Book Your Vein Treatment At Our Elk Grove Village Vein Center
Most insurance and Medicare coverage cover varicose veins treatments, so you can find the relief you need at a low cost. We help you recover quickly with progressive treatments to get you back to the healthier, more active life you deserve.
You don't have to suffer from varicose veins any longer when you visit our Elk Grove Village location. Schedule an appointment today with one of our treatment specialists to get started on the path to relief. Call (847) 580-1320 or make an instant online appointment online with USA Vein Clinics today.