Vein Treatments in Cook County – Elmwood Park, IL
Our vein clinic in Elmwood Park is nestled in a shopping area with adequate parking and gives residents nearby access to a national leader in vein care.
Are you tired of living with vein disease symptoms like inflammation, muscle cramping, and pain? Without treatment, the pain and discomfort can worsen and negatively affect your quality of life. These symptoms can be related to vein disease and varicose veins. They are more than a cosmetic issue and should be addressed by a medical professional.
Unsightly or painful varicose veins can be treated by an experienced vein doctor when you visit our Elmwood Park vein clinic. Your doctor will walk you through your diagnosis and minimally invasive treatment options to see how we can provide relief. 
Our personalized treatment procedures and exceptional patient care can give you confidence in your varicose vein treatment. Why not review testimonials from some of our satisfied clients and see if vein treatment can help you? 
Non-Surgical Vein Treatments
Our Elmwood Park vein center is a state-of-the-art facility. Accredited specialists use ultrasound technology to diagnose symptoms of vein disease such as varicose and spider veins that can lead to  Deep Vein Thrombosis (DVT). In-office treatments take as little as 15 minutes, so you can get the relief you need without disrupting your schedule.
From varicose vein to spider vein treatment, we create treatment strategies designed for your specific needs.
Empathy and expertise are just two reasons USA Vein Clinics is America's #1 Vein Treatment Experts.
Our non-surgical, office-based treatments include:
Looking for an Elmwood Park Vein Treatment Specialist?
You don't have to live in pain and discomfort. A brief consultation with one of our trusted specialists is the first step toward relief and a more active lifestyle. You'll find our patient care and advanced technology makes us the right choice for your needs.
Each of our vein specialists is extensively qualified to perform spider vein treatment and other vein disease care. We staff our Elmwood Park vein clinic with the most accomplished vein specialists in the area:
Our Vein Specialists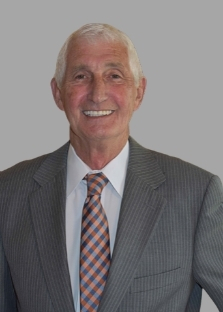 Dr. Charles Perrott
M.D., FCS (SA), FACS
View Profile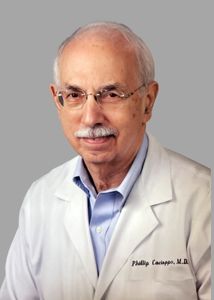 Phillip L. Cacioppo
M.D.
View Profile
Beginning Your Vein Treatment With Us
When you need vein treatment in or near Elmwood Park, IL, entrust your care to the specialists at USA Vein Clinics. We provide minimally invasive treatments on an outpatient basis, designed to address and diagnosis your specific vein disease symptoms. We have staffed our modern facilities with highly-trained, compassionate vein specialists who will support you at every step of your treatment.
We recognize that medical care, however non-invasive, is still stressful. Our primary goal is to fully address your symptoms while ensuring you are comfortable with your treatment plan.
Confirm Your Insurance Coverage
While insurance policies vary, most provide coverage for varicose veins in Elmwood Park. You can check on your plan's coverage using our online scheduling tool.
USA Vein Clinics' team will work with you to help you to get the most out of your insurance coverage. We partner with a diverse range of providers and are here to help. For questions regarding your treatment, please call (708) 231-0346.
How to Prepare for Your Visit 
Before a procedure is scheduled, we will sit with you to discuss your specific venous symptoms, the general state of your health, and your treatment options with an initial consultation. Please feel free to address any concerns you may have at this time.
Be sure to bring the following documents with you:
A photo ID
Your insurance information and card
Your current medications list
Any information about venous treatments or medications you have tried in the past
Any medical records you may have from previous visits.
To make your vein treatment day go as smoothly as possible, please wear loose, comfortable clothing and bring compression stockings for your appointments. On the day of your treatment, skip using moisturizers or lotions on the treatment area, eat a light meal and stay well hydrated.
Getting Here: USA Vein Clinics in Elmwood Park
The Elmwood Park vein clinic is on West North Avenue between North 72nd Court and 73rd Avenue.  
Nearby Cities We Serve: 
Oak Park

Elmhurst

Franklin Park

Norridge

Lincolnwood

Melrose Park
River Forest
Vein Clinic Near Oak Park: We are about 10 minutes northwest of the Oak Park area via Chicago Avenue and Harlem Avenue, only about a 3 mile drive.
Vein Clinic Near Elmhurst: From Elmhurst, the Elmwood Park location is about 8 miles east via IL-64 East and takes about 20 minutes. 
Vein Clinic Near Franklin Park: Our Elmwood Park vein clinic is about a about 5 miles from Franklin Park via Grand Avenue, North 1st Avenue, and West North Avenue.
Vein Clinic Near Norridge: The vein clinic is about a 15-minute drive north via North Cumberland Avenue and Thatcher Avenue, about 5 miles away. 
Vein Clinic Near Lincolnwood: Lincolnwood is about 10 miles from our Elmwood Park vein clinic via West Devon Avenue, North Nagle Avenue, and Harlem Avenue and takes about 30 minutes. 
Vein Clinic Near Melrose Park: A quick 3.8 mile drive via IL-64 W/W North Ave.
Vein Clinic Near River Forest: Via N 73rd Ct and Lathrop Ave, you can be here in 9 minutes with a 2.5 mile drive.
Schedule Your Vein Treatment with Our Elmwood Park Vein Center
If you are struggling with your varicose veins and live near Elmwood Park, we can help you find lasting relief. Most insurance plans and Medicare cover varicose veins treatments, so you can find the relief you need affordably. We help you recover quickly to get you back to the healthier, more active life you deserve.
You deserve relief from the pain and discomfort of vein disease, so what's holding you back? Schedule an appointment to talk with one of our varicose veins treatment specialists at your convenience. Book an appointment instantly online or call us at (708) 231-0346.