Millions of American men and women are diagnosed with varicose veins every year. For many, this common vein disease can be more than just a cosmetic issue. Living with varicose veins can mean living with symptoms like numbness and tingling, muscle cramping, and swelling. 
Don't let vein disease worsen and affect your ability to sleep, walk, and exercise. Deep vein thrombosis (DVT) and other vein problems can occur if you ignore these symptoms. Fortunately, proper treatment can bring relief, as well as stop veins from getting worse. Our Mundelein, IL, vein specialists can utilize the latest treatment options to help your venous insufficiency. 
There's no need to make plans for an overnight stay, either. We provide varicose and spider vein treatments in our Mundelein, IL, vein clinic on an outpatient basis. Your appointment can take as little 15-30 minutes!
SCHEDULE A CONSULTATION AT OUR VEIN TREATMENT CENTER IN MUNDELEIN
Minimally-Invasive Vein Treatments In Mundelein
We provide minimally-invasive vein treatments for venous insufficiency at our state-of-the-art Mundelein vein clinic. You can expect a comforting environment that puts our patients' health first. Our doctors use advanced ultrasound technology to locate diseased veins, which helps us make a proper diagnosis. 
Our non-surgical procedures are generally low-risk and do not require anesthesia. Recovery times are typically short; you'll be back to enjoying the Mundelein Park & Recreation District in no time! 
From spider vein treatment to varicose veins treatment, our vein specialist will create the best plan suited to your needs. You're in good hands. Our clinic meets the standards set by the Intersocietal Accreditation Commission (IAC) for vascular testing.
The following non-surgical treatment options are available at our Mundelein, IL clinic:
We're proud to be America's #1 Vein Treatment experts. We've provided compassionate care, customer-rated #1 doctors, and a proven track record of success since 2005.
Looking For A Vein Treatment Specialist In Mundelein?
It's time to get back to living without vein disease symptoms. Our highly-rated Mundelein, IL, vein specialists are ready to provide expert care from your first visit to recovery.
Our Vein Specialists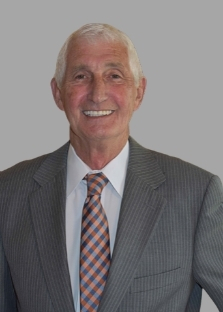 Charles Perrott
M.D., FCS (SA), FACS
View Profile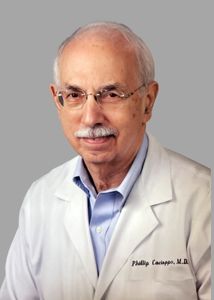 Phillip L. Cacioppo
M.D.
View Profile
Beginning Your Vein Treatment in Mundelein, IL on North Lake St.
If you're suffering from vein disease symptoms, it's time to take action. Trust the specialists of USA Vein Clinics. Our state-of-the-art facility is staffed with highly skilled doctors and specialists who are committed to treating you with compassion and dignity.
Our outpatient vein treatments in Mundelein are minimally invasive. Nevertheless, we understand that any medical treatment can be stressful. Our goal is to support you throughout your treatment and to put your mind at ease. Whether you're pursuing spider vein, DVT, or varicose vein treatment in Mundelein, IL near you, we're here to support you every step of the way.
How to Prepare for Your Visit
Before scheduling your vein treatment in Mundelein, one of our specialists will sit with you to discuss your specific symptoms, review your general health, and explain your treatment options. Please bring up your questions so we may address them fully.
For the day of your treatment, please bring the following documents:
Your photo ID

A current list of your medications and supplements

Your health insurance card

Information about any previous treatments or medications you have tried 

Any medical records from prior visits that you think may be useful
To ensure your vein treatment day in Mundelein goes smoothly, please:
Wear comfortable, loose clothing for your treatment.

Bring compression stockings to every visit.

Avoid using moisturizer or lotion on your treatment day.

Hydrate well throughout the day, and drink plenty of water prior to your treatment

Be sure to eat a small meal before your visit.
Confirm Your Insurance Coverage
While most health insurance plans cover varicose vein and spider vein treatment, it's best to verify your coverage. You can use our online scheduling tool to confirm that your insurance covers your spider vein or varicose vein treatment in Mundelein. 
USA Vein Clinics will work with you to help you complete your paperwork so you can get the most out of your insurance coverage. For questions concerning your vein treatment, please call (847) 380-2120.
How To Get To Vein Clinic Locations In Mundelein, IL
Our Mundelein, IL, vein clinic is located near Route 60 and the Mundelein Train Station.
Nearby Cities We Serve:
Mchenry, Fox Lake, Round Beach, Grayslake, Waukegan, North Chicago, Grayslake, Lake Zurich
Vein Clinic Near Lake Bluff: We're an 8.5-mile drive via IL-176 West. Takes about 21 minutes.
Vein Clinic Near Vernon Hills: The fastest driving route is via US-45 N/S Lake Street for 4.1 miles (about 11 minutes).
Vein Clinic Near Sylvan Lake: The clinic is an 11-minute, 4.7-mile drive via North Midlothian Road.
Vein Clinic Near Waukegan: The best driving route is via Belvidere Road and US-45 South for 13.5 miles. 
Vein Clinic Near Volo: The Mundelein clinic is a 17-minute, 9.7-mile drive via IL-60 East.
Book Your Vein Treatment In Mundelein
Reclaim your active lifestyle today. Our doctors are ready to bring you relief from vein disease symptoms. Scheduling an appointment with Mundelein's top vein treatment specialist is a breeze. Book online or call us at (847) 380-2120.