Vein Treatments In Pinellas Park, FL
If you suffer from varicose veins, you're not alone; millions of Americans have same condition. For some, spider and varicose veins are just a cosmetic concern. But for others, this common vein disease symptom is a signal of poor circulation. It can also cause aching legs, muscle cramps, and other discomfort.
If you don't like the way your legs look, or your symptoms affect your ability to walk and exercise, there's hope. You can find relief and prevent varicose veins from getting worse at our Pinellas Park, Florida, vein clinic. Our doctors can use the latest varicose vein treatments to get you back to feeling great!
Our highly-trained vein specialists are ready to listen and discuss the numerous treatment options available. We provide varicose vein treatment and spider vein treatment on an outpatient basis. Many of these office-based procedures can take as little as 15 minutes!
Minimally-Invasive Vein Treatments in Pinellas Park
Our Pinellas Park vein clinic is a state-of-the-art facility that specializes in vein treatment. Vein specialists use ultrasound technology to locate and diagnose diseased veins. This non-invasive technique helps our doctors properly assess the severity of your condition.
Once you're diagnosed, our top-rated doctors will help you choose the best treatment plan for your condition. These treatments are generally low-risk procedures so that you can avoid those long and uncomfortable recovery times. You'll be teeing off at Mainlands Golf Course in no time!
We offer these non-surgical procedures at our Pinellas Park clinic:
We take pride in our reputation as America's #1 Vein Treatment Experts. Our customer-rated #1 doctors have been successfully treating venous insufficiency with compassionate care since 2005.
Looking For A Vein Doctor in Pinellas Park?
Our highly-rated Pinellas Park varicose vein treatment specialists are committed to providing you with the expert care you deserve.
Our Vein Specialists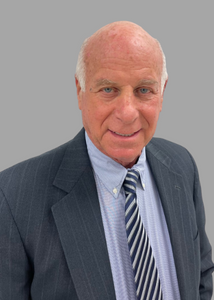 Michael Jacoby
M.D., F.A.C.S.
View Profile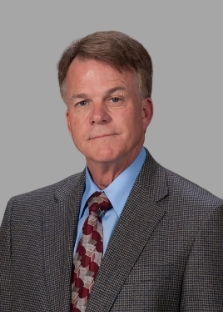 William D. Bowers
M.D., F.A.C.S.
View Profile
How to Get to Our Pinellas Park Vein Clinic
You'll find this Tampa Bay area vein clinic along 95th Avenue.
Nearby Cities We Serve:
Tampa
St. Petersburg
Clearwater
Town 'N' Creek
Palm Harbor
Vein Clinic Near Tampa: Getting here from Tampa can take about 22 minutes on the I-275 South. It's about an 18.5-mile drive.
Vein Clinic Near St. Petersburg: Our Pinellas Park clinic is a 9.7-mile, 17-minute drive via I-275 North.
Vein Clinic Near Clearwater: Driving from Clearwater via US-19 South is the fastest route. The drive is 12.2 miles long and takes about 19 minutes.
Vein Clinic Near Town 'n' Country: You can take the I-275 South for 19.9 miles over Old Tampa Bay.
Vein Clinic Near Palm Harbor: We're only a 17.5-mile drive via US-19 South.
Book Your Vein Treatment In Pinellas Park
You can live a life without symptoms of vein disease. Our caring doctors are standing by, ready to bring you relief from your symptoms. Are you interested in learning more from Pinellas Park's top varicose vein treatment specialists? You can skip the wait time and book online or call us anytime at 727-475-7751.