Visit Our Vein Center Pinellas Park, FL
Our vein specialists at USA Vein Clinics help patients in Florida and the rest of the country get relief from vein disease. If you think you have a vein disease, you can come in for a consultation at our vein center in Pinellas Park and learn about our non surgical treatments. Many of our patients receive insurance coverage for treatments that address their symptomatic vein disease. Learn how our team can improve your quality of life with our low-risk treatments.
Get Vein Treatment in Pinellas Park, FL
As the nation's top vein clinic, we offer unparalleled care throughout the country. Our team is made up of top-rated varicose vein specialists in Pinellas County with training from prestigious universities. To make our expertise accessible to you, we use non-surgical treatment methods that are done in an office-based clinic.
Our Specialists
Forrest Rubenstein

View Profile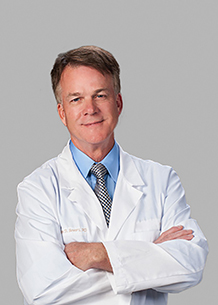 William Bowers

View Profile
Varicose Vein Treatment – Pinellas Park
At USA Vein Clinics, our treatment methods are FDA-approved and administered right in our clinics.
During your first appointment at our vein center in Pinellas Park, you'll consult with one of our vein specialists to find the right solution for your needs. Our doctors will use ultrasound technology to look at your veins and spot any abnormalities.
Because our varicose vein specialists focus on non-surgical techniques, we can provide effective, low-risk treatments for vein disease. In most cases, our treatments take less than 30 minutes depending on the number of veins affected. This means that you will be able to go home on the same day of treatment. Our vein treatment doctors in Pinellas Park offer the following treatments:
Endovenous Laser Treatment (EVLT)

Varithena Vein Treatment

Ultrasound-Guided Sclerotherapy

Visual Sclerotherapy

May-Thurner Syndrome Treatments
Vein Doctors in Pinellas Park
You may associate vein disease with prominent varicose veins, but it affects patients in many ways. Did you know that many vein disease cases don't show visible signs? If you have painful symptoms in your legs, you might have a vein disease that can develop into a more severe issue if left untreated. Consider getting help from our vein doctors in Pinellas Park if you experience any of the following problems:
Burning, tingling, or numbness

Pain that feels worse with standing but gets better with walking

Feelings of heaviness and restlessness in your legs

Leg wounds that don't heal
Vein disease can cause other symptoms as well. One of our varicose vein specialists can assist you in identifying the issue if you have persistent, unexplained pain in your legs.
Setup an Appointment at Our Vein Clinic in Pinellas Park, Florida
Are you looking for varicose vein treatment near Tampa? Visit our vein center in Pinellas Park. Not local to Pinellas County? We have many vein clinics across the United States. Find one near you with our interactive map. You can also schedule an appointment online at your convenience.