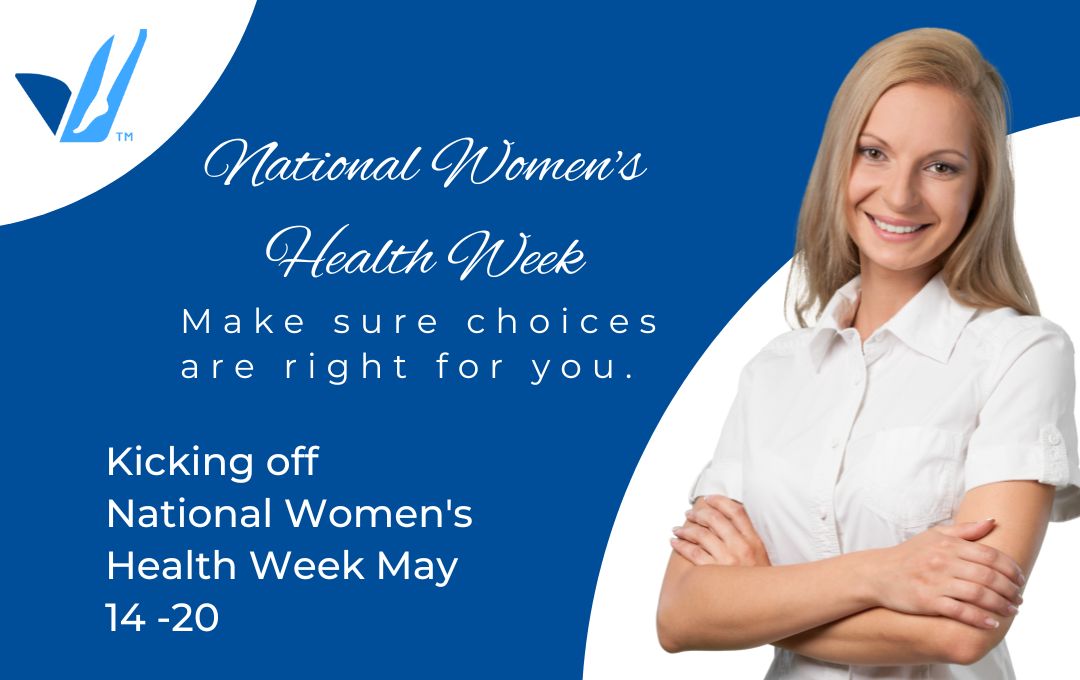 Friday, April 28th, 2023
USA Vein Clinics observes National Women's Health Week by promoting education and awareness of women's health issues like vein disease. Research shows that the female gender is at a higher risk for developing chronic venous insufficiency or vein disease. Also, more women in the United States suffer from vein disease than men. Up to 40% of women are affected as compared to up to 17% of men. [1]
National Women's Health Week is an initiative led by the U.S. Department of Health and Human Services Office on Women's Health to encourage women to make their health a priority. At USA Vein Clinics, our mission is to put our patients first. We achieve this by providing the most advanced, safe, and effective vein care nationwide and committing to being a trusted and compassionate partner on our patients' treatment journey.
We want to honor our partnership with our patients in observance of National Women's Health Week by promoting educational and motivational resources to help women put their health first this week and all year round. Follow us on social media to read more and share these resources to help us celebrate women's health.
Women's Vein Health Topics

Resources For You
Patient Testimonials

USA Vein Clinics is the largest network of vein treatment centers in the United States with more than 90 clinics. Our team of experienced cardiovascular surgeons offers a variety of minimally invasive treatments to meet individual patient needs, including Endovenous Laser Therapy, Clarivein®, Sclerotherapy, and VenaSeal™ treatments. USA Vein Clinics accepts most insurance plans, including Medicare. We genuinely care about making a difference in our patients' lives and our specialists are available to answer any questions you may have.
Request a consultation online or call us at 888.768.3467.
Venous Insufficiency