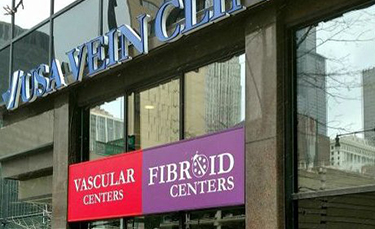 Monday, August 31st, 2020
Northbrook, IL, Aug. 31, 2020—USA Vein Clinics, a national network of minimally-invasive vein treatment clinics, is pleased to announce today their continued expansion. Patients can receive services at eight new locations, and two new vein treatment specialists, Charles Perrott, M.D. and Ian Wilson, M.D., have joined the team. Dr. Perrott will be practicing throughout Illinois; Dr. Wilson offers services at the new Rochester, NY location. Both physicians bring with them a wealth of related knowledge and experience.
"During my medical training and subsequent practice as a general surgeon, I began to recognize that venous disease was not well taught or widely treated, despite a number of patients complaining of significant symptoms. I decided to concentrate on the best, non-invasive therapies for these patients, hence my move to venous therapies through USA Vein Clinics," said Dr. Perrott.
Dr. Wilson expressed similar sentiments: "I am delighted to join the team of experts at USA Vein Clinics," he said. "As a board-certified diagnostic radiologist, I can help those with vein disease find some much-needed relief from pain and discomfort."
The vein specialists at USA Vein Clinics offer convenient, accessible, non-surgical treatment to patients across the country. New and upcoming clinic locations include:
Clinic Locations
Hialeah, FL: 7100 W 20th Ave, Ste 412
Southfield, MI: 29984 Telegraph Road, Ste A
Bronx, NY: 5199 Broadway
New York, NY: 314 W 23rd Street
Rochester, NY: 1892 South Winton Road, Suite 190
Stony Brook, NY: 2350 Nesconset Highway, Ste 500
Arlington, TX: 1017 W. Randol Mill Road
Morgantown, WV: 1010 Suncrest Town Centre Drive
To request a consultation at any USA Vein Clinics location, or to learn about a virtual visit, please fill out our online scheduling form here.
About Vein Disease:
Vein disease, also known as venous insufficiency, affects approximately 20 percent of the population. It is the underlying cause of painful, unsightly varicose veins. Most vein treatments, including state-of-the-art Endovenous Laser Treatment, can take only 15 to 30 minutes and allow patients to return immediately to normal activities.
About USA Vein Clinics:
USA Vein Clinics is the largest network of vein treatment centers in the United States with over 80 clinics. Their team of experienced cardiovascular surgeons offer a variety of minimally-invasive treatments to meet individual patient needs, including endovenous laser therapy, Clarivein®, and sclerotherapy treatments. USA Vein Clinics accepts most insurance plans including Medicare. Patients are encouraged to call 888.768.3467 to schedule an appointment or speak to an insurance specialist. For more information, visit https://www.usaveinclinics.com
Media Contact:
Susan Swartz
[email protected]