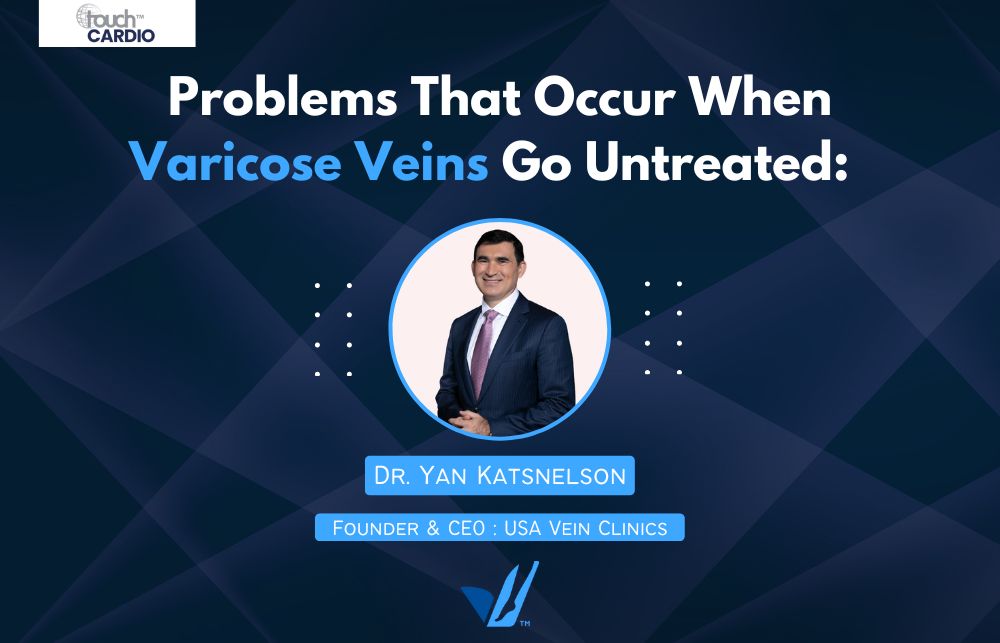 Monday, July 11th, 2022
USA Vein Clinics Featured in Touch Cardio Article
Touch Cardio recently featured our founder and C.E.O, Dr. Yan Katsnelson, in an article regarding what happens when varicose veins go untreated. This informative article educates individuals dealing with varicose veins about the effects they can have if treatment is not sought.
When left untreated, vein disease can lead to painful symptoms, increase the risk of several dangerous health conditions, and impact quality of life. Below, we cover how varicose veins develop, common venous symptoms, and potential complications of leaving varicose veins untreated. We also discuss a range of minimally invasive, outpatient varicose vein treatments.
Request a Consultation at USA Vein Clinics
Since varicose veins can be dangerous, we always recommend their evaluation by a vein specialist. At USA Vein Clinics, our highly-skilled vein specialists are available to evaluate your vein health in state-of-the-art treatment centers across the nation.
If you have varicose veins or other venous symptoms, we usually recommend treatment for vein disease. For a personalized treatment plan, contact USA Vein Clinics today by calling 888.768.3467 or scheduling an appointment online.