Vein Treatment in Washington, DC
Varicose veins and spider veins affect millions of Americans, causing everything from visible veins under the skin to painful symptoms. If you're experiencing tired, heavy-feeling legs, achiness, or swelling due to vein issues or are unhappy with the appearance of spider veins, we can help. 
At USA Vein Clinics in Brightwood in Northwest DC, we provide minimally invasive vein treatments that are clinically proven to alleviate symptoms.
Our experienced Washington, DC vein specialists can diagnose and treat the underlying cause of varicose veins, spider veins, and other similar vein issues in our office, helping you get lasting relief without surgery.
Book an appointment and find out how personalized care from top-rated vein doctors can help you achieve improved vein health. 
Receive Personalized Care from Highly Rated Washington, DC Vein Doctors 
Whether you're looking for the best varicose vein treatment in Washington, DC, or effective in-office spider vein removal, you can expect a premium medical experience at our Northwest DC vein clinic. 
Your doctor will provide a complete exam, including diagnostic testing using our leading-edge ultrasound technology to identify the location of diseased veins. Using advanced ultrasound tools helps our vein specialists make a quick and accurate diagnosis.
During your consultation, they'll also create a personalized treatment plan to help alleviate your specific symptoms. As we offer the best spider vein removal procedures in Washington, DC, and leading treatments for varicose veins, you'll have access to the best care for your unique needs. 
You can also count on empathy and compassion from everyone on our staff. At USA Vein Clinics on Georgia Ave. NW, we pride ourselves on providing the best vein treatment experience in the DC metro area.
Our Vein Specialists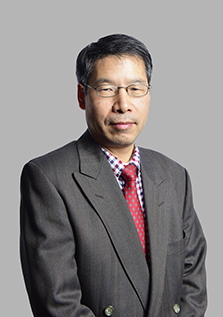 Dingchao He
M.D.
View Profile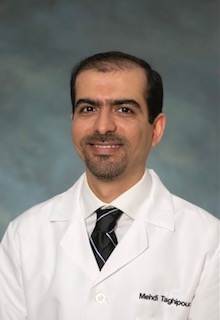 Mehdi Taghipour
M.D.
View Profile
Vein Treatments for Varicose Veins and Spider Veins in Northwest DC 
Your vein treatment in Washington, DC will take place in our comfortable, modern facility on Georgia Ave. Because we only perform non-surgical procedures, you won't need to visit a hospital or receive anesthesia to be treated for vein disease. Our doctors can treat your varicose veins and spider veins right here in our office in as little as 30 minutes. 
All of our vein treatments are FDA-approved and backed by years of clinical research. And because you'll receive care from one of the best vein doctors in Washington, DC, you know your vein health is in good hands. 
We offer the following outpatient treatments at our vein clinic:
Book an appointment for your vein treatment today. We can perform our minimally invasive procedures in our clinic during your lunch hour!
How to Find Our Washington, DC Vein Clinic in Brightwood
USA Vein Clinics is located at 6323 Georgia Ave. NW near the intersection of Georgia Ave. and Tuckerman St. We're close to Rock Creek Park and less than a mile walk from the Tacoma Red Line metro station.
If you're taking the metro, get off at the Tacoma station and head west on Cedar St. Then, walk along Piney Branch Road to reach our vein clinic. We're also accessible by bus — the Georgia Ave. NW and Tuckerman St. NW stop is right in front of USA Vein Clinics. 
If you're driving to your appointment, there's plenty of parking in the lot in front of our clinic and nearby street parking. 
Areas we serve:
College Park

Langley Park

Hyattsville

Bethesda

Silver Spring

Wheaton-Glenmont

Chevy Chase

Forest Hills

Friendship Park
We're a short 17-minute drive from Bethesda and about 15 minutes from Adams Morgan. You can also reach us from College Park, MD by driving about 7 miles along Metzerott Road and Piney Branch. And if you're coming from Hyattsville, MD, take Chillum Road. You'll be here in about 19 minutes.
Start Your Journey Toward Better Vein Health — Schedule an Appointment in Washington, DC Today!
USA Vein Clinics is the largest network of vein treatment clinics in the United States for good reason. All of our offices, including our Washington, DC vein treatment clinic on Georgia Ave., are accredited by the Intersocietal Accreditation Commission (IAC) for Vascular Testing.
Our patients come to us for our top-rated doctors — our vein specialists are some of the best in the country — and our patient-centered approach to care. 
We also do everything we can to ensure our treatments are affordable. Our Washington, DC vein clinic accepts most major health insurance policies, including Medicare and some Medicaid plans. 
Take advantage of our free insurance verification! Our online scheduling system will verify your insurance for you in real time. You can also call our Brightwood office at (202) 795-3022, and we can verify your insurance over the phone. 
Schedule your appointment today and benefit from the expertise and knowledge of DC's top vein specialists!
Frequently Asked Questions
What vein treatments does the USA Vein Clinics in Washington, DC on Georgia Ave offer?
At the USA Vein Clinics in Washington, DC on Georgia Ave we provide a suite of minimally invasive procedures, including Endovenous Laser Treatment (EVLT), Varithena Vein Treatment, Ultrasound-Guided Sclerotherapy (UGSC), Visual Sclerotherapy, and ClariVein® Procedures. These treatments are designed to alleviate the symptoms of vein disease and improve the appearance of varicose and spider veins.
How should I prepare for my appointment at the USA Vein Clinics in Washington, DC on Georgia Ave?
Before coming in for your treatment at our Washington, DC on Georgia Ave center, we recommend avoiding specific medications and substances. Bring essential items like your photo ID, current medications list, any previous vein treatment records, and your insurance card. Please arrange for someone to accompany you if needed after the procedure.
How can I consult with a vein specialist in Washington, DC on Georgia Ave?
To discuss your vein concerns with a specialist, you can schedule an appointment at our Washington, DC on Georgia Ave clinic. Alternatively, you can opt for a telemedicine consultation. Our treatment methods are minimally invasive, ensuring shorter recovery times and the ability to return to normal activities promptly.