Vein Treatments in Wexford, PA
Are you sick and tired of living with inflammation, muscle cramping, and unsightly blue, swollen veins? Without treatment, your vein disease and your symptoms can worsen and adversely affect your lifestyle and your health. Thankfully, you can find relief right here in Wexford, PA, with our non-surgical vein treatments.
Over half of Americans will develop vein disease during their lifetimes, and many have found relief with USA Vein Clinics. Our compassionate vein specialists will guide you through your diagnosis and explain how we can provide relief.
Decades of experience, personalized treatment plans, and unmatched patient care make us leaders in varicose vein treatments. Review testimonials from some of our satisfied clients to see how we can help you.
Non-Surgical Vein Treatments in Wexford
Our Wexford clinic is an easily accessible facility where our vein experts exclusively treat vein disease of the lower legs and ankles. Our vein specialists will use ultrasound technology to identify Deep Vein Thrombosis (DVT), varicose veins, and other vein disease symptoms. Treatment sessions can take as little as 15 minutes and offer an easier recovery compared to other vein disease procedures.
From varicose vein treatment to spider vein treatment, our specialists design treatment plans tailored to your unique vein care needs. Our custom treatment plans are just one of the reasons we are America's #1 Vein Treatment Experts.
Our non-surgical, office-based treatments at the Wexford vein clinic include:
Looking for a Wexford Vein Treatment Specialist?
If you're ready to start living without vein disease symptoms, our specialists have a solution for you. A quick and informative consultation with one of our vein doctors is the first step toward less pain and increased mobility.
Our vein specialists have the experience and training to perform varicose vein and spider vein treatments. The Wexford vein clinic is headed by one of the most accomplished vein specialists in the area:
Our Vein Specialists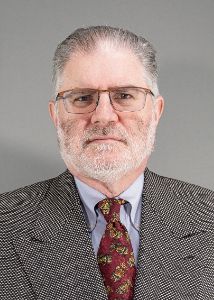 Michael Levy
M.D., FACS, FACC, FAHA, FACCP
View Profile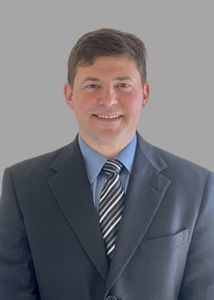 Peter Bertin
DO, FACOS
View Profile
Beginning Your Vein Treatment in Wexford, PA on Stonewood Dr.
There's no reason you should continue to suffer the symptoms of vein disease. Instead, trust the experts at USA Vein Clinics. We perform minimally invasive vein treatment in Wexford, PA, on an outpatient basis. Our state-of-the-art facility on Stonewood Drive is staffed with doctors and vein specialists as caring as they are experts in their field.
We realize that medical procedures are stressful. We want you to be comfortable with your tailored treatment plan and will discuss it with you in detail. We will support you from the initial consultation through the treatment and your recovery.
How to Prepare for Your Visit 
Before your Wexford vein treatment, we'll sit down with you to discuss your specific symptoms, and your general health and to explore your treatment options. Please share your concerns, and ask any questions you may have.
For the day of your treatment, please bring the following documents:
Your insurance card and information
Your photo ID
A list of medications and vitamin supplements you take
Any information or records concerning previous vein medication or treatments
We recommend following these guidelines for the day of your treatment:
Wear loose, comfortable clothes for vein treatment.
Do use lotion or moisturizer on the treatment day
Always bring compression socks for each visit.
Hydrate well, particularly before your visit.
Please eat a small meal before your vein treatment.
Confirm Your Insurance Coverage
Happily, most insurance plans cover vein procedures ranging from varicose veins to conditions like deep vein thrombosis(DVT) treatment in Wexford. Our insurance experts will work with you to complete your paperwork to maximize your benefits. Our online scheduling tool will enable you to verify your coverage.
USA Vein Clinics partners with a range of insurance providers. If you don't see your provider listed, or if you need further information, please contact us at (724) 940-5600.
How to Get to Our Wexford Vein Clinic Location
The Wexford vein treatment clinic is conveniently located on Stonewood Drive near Bradford Woods.
Nearby Cities We Serve:
Cranberry TWP
Seven Fields
Ingomar
McCandless
Treesdale
Vein Clinic Near Cranberry TWP: We are only about 4 miles Southeast of the Cranberry TWP area. The clinic is about an 8-minute drive via US-19.
Vein Clinic Near Seven Fields: The office is only about 5 miles South of Seven Fields. We are about a 12-minute drive away via Franklin Road, Warrendale Bayne Road, and US-19.
Vein Clinic Near Ingomar: The Wexford vein clinic is about 5 miles North of Ingomar. We're about a 10-minute drive via Perry Highway.
Vein Clinic Near McCandless: The vein clinic is about 5 miles North of McCandless. It takes about 10 minutes to get to our office via US-19 and Bradford Road.
Vein Clinic Near Treesdale: From Treesdale, the clinic is about 5 miles Southwest, via Warrendale Road and Wallace Road.
Book Your Wexford Vein Treatment
Do you live in Wexford and suffer from vein disease? We may have the relief you need to get your life back.Our varicose veins treatments are covered by most insurance plans including Medicare and Medicaid, so you can get superior care without the cost. We can help you recover quickly with cost-effective treatments that get you back to a healthier, more active life.
It's easy to schedule an appointment with one of our varicose veins treatment specialists. You can book an instant appointment online or contact us at (724) 940-5600 to get started.