Vein Treatments for Queens, NY
About half of all American adults over age 50 may develop varicose veins. For some, it's merely a cosmetic concern. But varicose veins are a symptom of vein disease, which can cause swelling, cramps, achiness, and restless legs.
If the appearance of your legs causes you distress or your vein disease symptoms are getting worse, we can help. We provide compassionate care and innovative treatment options to help you reclaim your health. Our vein specialists will take the time to discuss the best varicose and spider vein treatments we have available.
You'll undergo diagnosis and treatment in our comfortable vein clinic. We have even more good news: these convenient office-based procedures can take less than an hour.
Minimally-Invasive Vein Treatments
When you visit our Queens vein clinic, near Ridgewood, for your appointment, we'll first perform a diagnostic ultrasound. Using advanced ultrasound technology helps our vein specialist make the proper diagnosis by pinpointing the diseased veins.
Since our minimally-invasive treatment methods are low-risk, there's no need to stress about a long, uncomfortable recovery. The following non-surgical treatment services are available at our Ridgewood vein clinic:
Since 2005, we've helped numerous patients get back to living an active lifestyle. With our customer-rated #1 doctors and cutting-edge treatments, it's easy to see why we're considered America's #1 Vein Treatment Experts.
Looking for a Vein Treatment Specialist in Queens, near Ridgewood?
When it comes to getting help for your vein problems, you want a doctor you can trust. Our highly-rated vein specialists put your needs first and offer the Queens (Ridgewood) community access to a national center dedicated to vein treatments with vein specialists that have a patient first approach.
Our Vein Specialists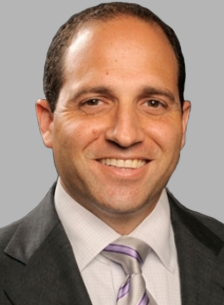 Richard DiFiore
M.D.
View Profile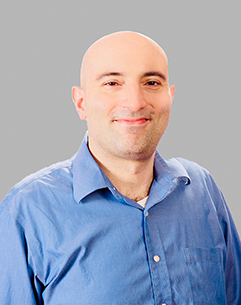 Robert Shirinov
M.D.
View Profile
Beginning Your Vein Treatment with USA Vein Clinics
USA Vein Clinics is your center for vein treatment in Queens, NY, near you. Our vein treatment specialists offer world-class care that puts our patients' comfort above all else. Visit our clinic for a consultation concerning vein disease symptoms, where a doctor will provide diagnosis and suitable treatment options for you or your loved one.
Our professionals understand that even a minimally-invasive procedure can be stressful. That's why our varicose vein treatment process is led by world-class doctors and medical staff who address all your concerns with compassionate care. Let us answer your questions!
How to Prepare for Your Visit 
As soon as you decide to take control of your health and book an appointment, our Ridgewood vein treatment specialists will take care of the rest. For any questions or concerns, feel free to call or set up a meeting with our team.
Confirm Your Insurance Coverage
Our vein clinic in Ridgewood can help you get your treatment covered by insurance. We've got a number of providers we work with to get you the best care possible. To verify your insurance, please use our easy online scheduling tool.
If you have concerns, check out our insurance coverage page or speak with one of our insurance specialists at (718) 879-6592.
Please come to your appointment with the following documents and information:
Photo ID
Insurance cards and additional information
Medical history of procedures, treatments, and medications
Medical information from previous consultations
Please make these preparations before your visit to our vein clinic in Ridgewood:
Avoid alcohol or tobacco
Avoid processed foods or having excessive caffeine
Don't use moisturizers on treatment area
Clear liquids only for three hours before
Bring compression socks and wear comfortable clothing
Coordinate with someone who can drive you home after your procedure
How to Get to our Vein Clinic Near You
Our clinic is on Myrtle Avenue in the Ridgewood neighborhood of Queens.
Nearby Cities We Serve:
Woodhaven
Fresh Pond
Maspeth
Middle Village
Cypress Hills
Vein Clinic Near Woodhaven: When you're coming from Woodhaven, you can take Myrtle Avenue for about 16 minutes (it's a 3-mile drive).
Vein Clinic Near Fresh Pond: We're about a 7-minute, 1.1-mile drive via Grove Street and Forest Avenue.
Vein Clinic Near Maspeth: Our Ridgewood clinic is about a 16-minute drive when you take Forest Avenue for 2.7 miles.
Vein Clinic Near Middle Village: To get to our clinic from Middle Village, take Central Avenue for about 12 minutes.
Vein Clinic Near Cypress Hills: Cypress Hills is about a 12-minute drive from our Ridgewood clinic when you take Cypress Hills Street.
Book Your Vein Treatment
Are you ready to enhance your quality of life? Ask us how our minimally-invasive vein treatment methods can help. Get ready to take the first steps to better health by booking online or calling us at (718) 879-6592.