Visit Our Vein Clinic In Orange, NJ
If you have varicose veins or other indicators of venous insufficiency, USA Vein Clinics is here for you. Our vein clinic in Orange, NJ gives patients a convenient treatment center where underlying vein disease can be addressed.
Although varicose veins are a common, visible sign of vein disease, many patients do not realize they have an underlying issue causing their pain. That's why our vein doctors in NJ, will ensure that you receive an appropriate diagnosis — based on all your symptoms — before we develop an individualized treatment plan to address your concerns. We offer a variety of minimally invasive, in-office treatments, for fast and effective relief.
SCHEDULE A CONSULTATION AT OUR VEIN TREATMENT CENTER IN ORANGE
Minimally Invasive Vein Treatment In Orange, NJ
For our patients' convenience, we have numerous clinics open in New Jersey, as well as nationwide.
We believe that being rooted in the communities we serve helps us become the best clinic we can be. Located conveniently near Essex Fairway – Route 280, our clinic on Main Street offers minimally invasive, outpatient vein treatment to patients like you. Our clinic is also just a few blocks from the Orange Transit Station.
Many of the patients we see have already received treatment for varicose veins elsewhere — only to have the issues return. The reason is that most vein centers just focus on the cosmetic aspect of venous insufficiency — not the underlying cause. Our goal is to target the root issue so that your adverse side effects do not return once you leave our care.
Varicose veins are not the only indicator that you have vein disease. A number of other symptoms may be present in your lower extremities that can indicate vein disease, including:
Swelling
Cramping
Itching or burning
Leg fatigue or heaviness
Restless legs, especially at night
Non-healing or slow-healing wounds
These signs should not be ignored. If you've experienced these symptoms, be sure to schedule your appointment with one of our vein doctors in NJ.
Our vein treatment clinic in Orange, NJ offers minimally invasive treatments that enable us to address vein issues while still allowing patients to return home the same day.
Looking for a Vein Specialist in Orange, New Jersey?
Orange's experienced vein doctors are ready to relieve your painful symptoms.
Our Vein Specialists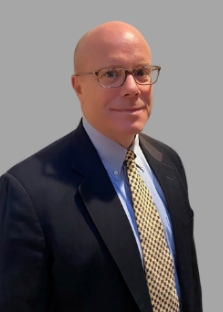 Peter Smith
M.D.
View Profile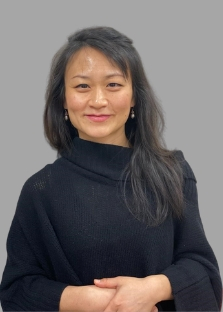 Yachao Zhang
M.D.
View Profile
Beginning Your Vein Treatment in Orange, NJ
When it comes to overcoming the symptoms of vein disease, now is the time to take action. We make your vein treatment in Orange, NJ, an easy choice. Our professional, experienced, and compassionate team, which includes a board-certified vein specialist, radiologists, and a knowledgeable staff are ready to assist you through every step in the process. With leading-edge diagnostic tools and facilities, you can rest assured you'll receive the best care during your Orange, NJ spider vein or varicose vein treatment.
How to Prepare for Your Visit
Confirm your Insurance Coverage
The symptoms of vein disease are typically covered by standard insurance plans. Our team of insurance specialists is happy to help you find the best financing options for your needs, including verifying insurance. For those without coverage, additional financing is available such as CareCredit, FSA, and HSA plans. For more information, click here.
Ready to find relief from annoying vein disease symptoms? Contact us today using our online scheduling tool or call us at (862) 930-1267. It is our pleasure to assist you on your journey to a better quality of life.
Take the stress out of your vein treatment in Orange by bringing the following to your appointment:
Government-issued photo ID
Insurance card
A list of current medications
Medical records, including previous vein medications and treatments.
On the day of your treatment, we also suggest:
Putting on loose, comfortable clothing and compression stockings.
Staying hydrated and nourished.
Avoiding any kind of creams, moisturizer, or lotion.
If you have additional questions, our FAQs and ongoing care are great resources to help you prepare for your treatment. You will also have the chance to discuss further questions about your varicose vein, DVT, or spider vein treatment at our vein clinic in Orange, NJ.
How to Get to Our Vein Clinic in Orange
You'll find our vein clinic at 272 Main St. in the heart of the City of Orange.
Nearby Areas We Serve:
Lower Vailsburg
East Orange
Ivy Hill
West Orange
Upper Roseville
Vein Clinic Near Lower Vailsburg: Our clinic is an 11-minute, 2.6-mile drive from Lower Vailsburg when you take S Center St.
Vein Clinic Near East Orange: You'll arrive at our clinic when coming from East Orange in about 5 minutes when you take Park Ave and N Center St.
Vein Clinic Near Ivy Hill: Take County Rte 638 for 2.6 miles and you will arrive at our clinic in about 10 minutes.
Vein Clinic Near West Orange: Our clinic is a 9-minute, 4.0-mile drive when you take I-280 E to Main St.
Vein Clinic Near Upper Roseville: Our clinic is a 2.8-mile drive from Upper Roseville. Take Springdale Ave and You'll arrive in about 13 minutes.
Schedule Your Vein Treatment Today
At USA Vein Clinics NJ, we will provide all the information you need to make a decision you feel good about. We guide our patients through the entire treatment process from start to finish. Our medical team members set the industry standard and make certain we are at the forefront of the ever-changing healthcare field.
Don't live your life struggling with varicose veins or other symptoms of vein disease. USA Vein Clinics is here to ensure you get the high-quality care you deserve to help you live a healthier life.
If you're ready to pursue treatment, schedule your appointment at our Orange, New Jersey clinic today or check out our interactive map for alternative locations. We're proud to serve our patients and the local community with superior care.