Advanced Vein Treatment in Tamarac, Florida
At USA Vein Clinics, we understand that many people in Broward County are actively searching for effective treatments for conditions like uterine fibroids and vein issues. We're proud to say that our vein specialists in Tamarac, Florida are among the top-rated professionals in Broward County and have years of experience diagnosing and treating vein diseases successfully.
Each year, approximately 150,000 new patients are diagnosed with spider veins and varicose veins from chronic venous insufficiency. These common vein issues can a range of symptoms, including cosmetic concerns, leg pain, swelling, and discomfort.
If you are from Broward County and are looking for a minimally invasive varicose vein treatment or spider vein treatment near Tamarac, Florida, we have the expertise to help.
We make it easy to access treatment and improve your vein health. Our vein clinic in Tamarac, Florida is conveniently located, and our treatments are all performed in our office and require minimal downtime. Because our treatments reroute blood to healthy veins during the procedure, thus improving circulation, you may start noticing relief from your symptoms right away. 
There's no need for anesthesia, and you won't have to set aside time for a long recovery. In most cases, our patients are in and out of our office in less than an hour. After treatment at our clinic, you'll be up and walking around and ready to return to normal activities almost immediately. 
We're also accredited by the Intersocietal Accreditation Commission (IAC) for Vascular Testing, demonstrating our commitment to quality care and optimal patient outcomes. 
Access Leading-Edge Outpatient Vein Treatments in Tamarac, Florida
No two patients have the same needs. Some individuals will benefit from a varicose vein treatment that targets larger veins. Others are looking for help with both spider vein removal and varicose vein symptoms. 
At USA Vein Clinics in Tamarac, Florida, we provide several advanced treatments so our patients can receive the best care for their individual needs. 
Endovenous Laser Treatment (EVLT)
EVLT is one of the most frequently used treatments for varicose veins. It's a laser-based treatment technique that's known to successfully treat large varicose veins. Learn more.
This treatment is proven to reduce the symptoms associated with varicose veins. It is one of the quickest techniques for treating varicose veins and is associated with minimal to no pain. Learn more.
Varithena uses foam to collapse diseased or inflamed varicose veins. Like our other varicose vein treatments, it's known to be effective for both physical symptoms and improving the appearance of your legs. Learn more. 
VenaSeal™ Treatment
VenaSeal™ is a closure technique for treating varicose veins. It starts working right away, so you notice an improvement in your symptoms the same day as your procedure. Learn more. 
Radiofrequency Ablation (RFA)
This vein treatment is used to treat large veins that are damaged or inflamed. RFA is a minimally invasive technique that uses radiofrequency energy to heat and damage a vein's wall, which will close off the varicose vein. Learn more. 
Ultrasound-Guided Sclerotherapy (UGSC)
Our vein specialists use ultrasound-guided sclerotherapy to treat varicose veins and spider veins at our Tamarac, Florida vein clinic. This treatment technique is used to treat complex branches of veins that feed into larger veins effectively. Learn more.
If you're looking for a minimally invasive spider vein treatment near Tamarac, Florida that will let you get back to your life right away, visual sclerotherapy might be a good fit for you. We can provide this treatment alone or along with other varicose vein treatments. Learn more.
Our treatments are all FDA-approved and backed by clinical research. They also involve less discomfort and a shorter recovery than surgery, which means you can return to your active lifestyle faster.
Receive Quality Care from Trusted Vein Doctors 
The vascular surgeons at our Tamarac, Florida vein clinic specialize in minimally invasive treatments for varicose veins and spider veins. 
During your appointment, they will discuss your health history and symptoms, answer your questions, and provide a diagnostic exam to locate any existing vein problems.
They are experts at diagnosing and treating vein disease and will provide you with a personalized care plan to help you improve your vein health. 
Our Vein Specialists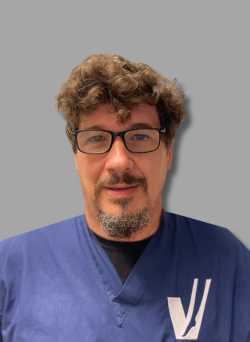 Brian King Zebrowski
M.D.
View Profile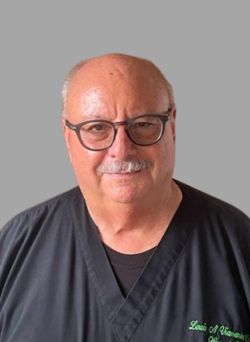 Louis Viamontes
M.D.
View Profile
Our Tamarac, Florida Vein Clinic Provides Free Insurance Verification
We understand that knowing the cost of care is important. That's why we make it easy to find out if your insurance policy will cover your vein treatment in Tamarac, Florida.
There are two ways to do this:
Book an appointment online

with our secure online scheduling tool. It will verify your insurance in real-time when you set up an appointment. 

Call our office at (786) 567-4850 and our friendly medical administrative associates can verify your insurance for you. 
Our vein clinic accepts most major insurers, including Medicare and some Medicaid plans. 
We also can discuss other payment options that might be right for you. 
How to Get to USA Vein Clinics in Tamarac
You'll find our clinic at 5409 N State Rd 7 Tamarac between the Post Office and Lakeside Drive. 
Nearby Cities We Serve:
Palm Aire

Lauderdale Lakes

Inverrary

North Lauderdale
Vein Clinic Near Palm Aire: Our Tamarac clinic is only a couple of miles from Palm Aire, less than a 10-minute drive via Northwest 31st Avenue and Prospect Road. 
Vein Clinic Near Lauderdale Lakes: We are about a 10-minute drive from Lauderdale Lakes, a short 3-mile trip south on North State Road 7. 
Vein Clinic Near Inverrary: The clinic is less than 5 miles from Inverrary and it only takes about 10 minutes via Rock Island Road and Northwest 62nd Street. 
Vein Clinic Near North Lauderdale: North Lauderdale is about 3 miles from the clinic in Tamarac and it takes less than 10 minutes via Kimberly Boulevard and North State Road 7. 
Book an Appointment at USA Vein Clinics in Tamarac, Florida!
Our patients from Broward County and beyond come to us looking for a safe alternative to vein surgery provided by the best vein doctor in Tamarac, Florida.
The empathetic doctors at our vein clinic can provide effective non-surgical vein treatment that doesn't involve a lengthy recovery time. We offer leading varicose veins and spider veins treatments in a comfortable outpatient clinic, enabling you to get premium medical care that's also convenient and affordable. 
USA Vein Clinics in Tamarac, Florida, conveniently located in Broward County, is situated at 5409 N State Rd 7 in Lakeside Plaza LLC. We serve all of Tamarac, Florida, and other areas in Broward County, and the surrounding regions. Get directions to our clinic!
We also make scheduling an appointment simple. Use our easy online scheduling tool or call (786) 567-4850 to schedule. Take the first step toward better vein health — book an appointment today!