Vein Treatments In Arlington, TX
Every year, more than three million U.S. adults are diagnosed with varicose veins. This common symptom of vein disease can be more than just a cosmetic issue. Varicose veins can lead to symptoms like achiness, swelling, burning, and restless legs.
These problems can worsen over time and affect the way you sleep, stand, and exercise. Ignoring them can also lead to serious health issues like Deep Vein Thrombosis (DVT) and other vein problems.
Fortunately, we're here to help! At our Arlington, TX vein clinic, compassionate vein specialists will listen to your concerns and questions. We can help you understand your diagnosis and will discuss the cutting-edge treatment options available to you.
We provide varicose and spider vein treatments on an outpatient basis, so there's no hospital stay required. Some in-office procedures take as little 15 minutes.
Minimally-Invasive Vein Treatments in Arlington
Our state-of-the-art facilities are nationally recognized for quality care. During your visit, we'll use the latest ultrasound technology to locate diseased veins and make a proper diagnosis. Then, our vein specialists will help you decide on the best varicose vein treatment plan available.
Our caring, personalized approach and proven vein treatments will let you return to exploring River Legacy Park in no time!
Our office-based, non-surgical procedures at our Arlington, TX vein clinic include:
We've successfully treated patients living with deep vein thrombosis and other vein problems since 2005. As America's #1 Vein Treatment experts, you can expect exceptional care from our top-rated doctors. If you'd like to know more, please read some testimonials from previous patients.
Looking For an Arlington Vein Treatment Specialist?
You don't need to wait to treat your varicose veins. Our vein specialists can help bring you relief through minimally-invasive vein treatment methods.
Our Vein Specialists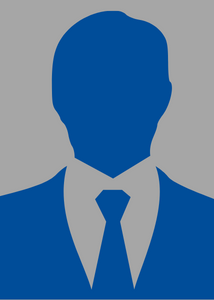 Akash Patel
M.D.
View Profile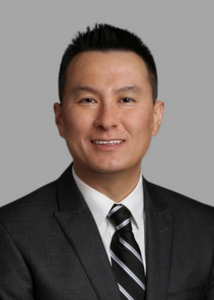 Steven Hsu
M.D.
View Profile
How to Get to Arlington, TX USA Vein Clinic Locations
You'll find our Arlington vein clinic on West Randol Mill Road.
Nearby Cities We Serve:
Irving
Fort Worth
Grapevine
Colleyville
Grand Prairie
Vein Clinic Near Irving: Our clinic is a 28-minute, 14.8-mile drive along I-30 West.
Vein Clinic Near Fort Worth: Our Arlington location is about 16 minutes from Fort Worth, or 13.3 miles along I-30 East.
Vein Clinic Near Grapevine: You can take the TX-360 South for 18.4 miles and get to our clinic in about 25 minutes.
Vein Clinic Colleyville: We're about 27 minutes away from Colleyville, or 12.4 miles along Forest Ridge Drive.
Vein Clinic Near Grand Prairie: The Arlington clinic is about 18 minutes (and 8 miles) away if you take East Main Street and East Division Street.
Book Your Vein Treatment in Arlington
You don't need to live with uncomfortable, unsightly varicose veins any longer. Our doctors are standing by to treat your vein disease symptoms and help you make a positive change in your life. You can schedule an appointment with our vein specialists online or call us at any time at (682) 712-1132.