Vein Treatments in Fort Worth, TX
An estimated 150,000 patients in the U.S. are diagnosed with venous insufficiency each year. Many of those diagnosed may have thought the leg cramps, fatigue, and other issues were due to their age. But once diagnosed, patients may learn that their symptoms could be caused by vein disease and include unsightly and painful varicose veins. Patients should seek at a vein clinic to prevent further damage with one of our expert vein doctors.
While varicose veins treatments can help minimize pain and other symptoms, they can also help prevent other serious health issues.
If you live in Fort Worth, TX, you can get an accurate diagnosis and learn about our leading-edge treatments from vein care specialists at our clinic.
Minimally Invasive Vein Treatments in Fort Worth
USA Vein Clinics provide modern, minimally invasive varicose veins treatment at our state-of-the-art clinic. The Fort Worth vein treatment clinic is accredited by the Intersocietal Accreditation Commission (IAC) and provides the latest diagnostic imaging and other advanced technology to relieve vein disease symptoms.
Our advanced varicose veins treatments mean every patient gets the trusted and compassionate care and relief they deserve. We offer the latest non-surgical, outpatient spider vein treatment and other vein disease relief at our Fort Worth vein clinic:
To improve our patients' quality of life with greater mobility and less pain, we offer the latest non-surgical, office-based treatments:
Looking for a Vein Treatment Specialist in Fort Worth?
Every medical specialist in our over 100 vein clinic locations is an expert in minimally invasive treatments for varicose and spider veins.
Your varicose veins treatment specialist is also experienced with spider vein treatments, as well as May-Thurner Syndrome and Restless Legs Syndrome. No matter what your diagnosis reveals, you're in expert hands when you choose USA Vein Clinics.
Our Vein Specialists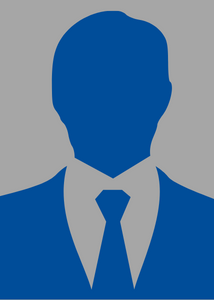 Mark Hennesy
M.D.
View Profile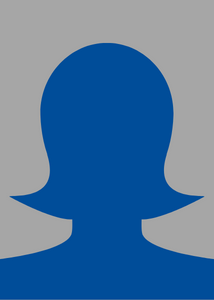 Patricia A. Mahoney
M.D.
View Profile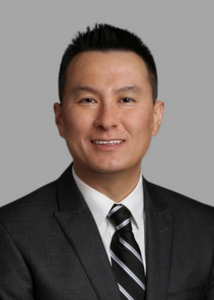 Steven Hsu
M.D.
View Profile
Beginning Your Vein Treatment in Fort Worth on N. Tarrant Pkwy
In need of vein treatment in Fort Worth? The experts at USA Vein Clinics are here for you. Our skilled team provides a range of minimally invasive outpatient treatments in our state-of-the-art facilities.
We know that medical procedures can be stressful, which is why our experienced Fort Worth vein specialists offer support throughout the entire process. From your first call to post-treatment care, count on the USA Vein Clinics professionals to guide you through.
How to Prepare for Your Visit
Before your vein treatment in Fort Worth, you'll meet with your doctor to discuss any symptoms you're experiencing, your health history, and options of treatment. We'll answer questions during this visit, but feel free to bring up any concerns you have at any point in the treatment process.
Confirm Your Insurance Coverage
Not sure if your insurance will cover vein treatment in Fort Worth? Verify your coverage using our online scheduling tool. We offer several financing options, including CareCredit, and also accept HSA and FSA plans.
USA Vein Clinics insurance specialists are ready to help you maximize your insurance coverage and file any paperwork necessary for approval. We partner with a range of insurance providers to ensure your treatment is covered. If you have any questions, please call us at (682) 204-0003.
How to Get to our Vein Clinic in Fort Worth
The Fort Worth USA Vein Clinic is conveniently located at 5320 N Tarrant Pkwy, Suite 200, between US-377 and Park Vista Boulevard.
Nearby Cities We Serve:
Coventry Hills
Park Glen
Parkwood Hills
Keller
Arlington
Vein Clinic Near Coventry Hills: The Fort Worth clinic location is less than a mile from Coventry Hills, only about a three-minute drive via Western Meadows Drive and North Tarrant Parkway.
Vein Clinic Near Park Glen: We are only about a mile from Park Glen, so it's an easy three-minute drive north on Park Vista Boulevard.
Vein Clinic Near Parkwood Hills: The vein clinic is less than two miles from Parkwood Hills and it only takes about four minutes via Park Vista Boulevard.
Vein Clinic Near Keller: Keller is about five miles from the clinic in Fort Worth and it takes less than 15 minutes via Rufe Snow Drive and North Tarrant Parkway.
Vein Clinic Near Arlington: Arlington is only about 20 miles from the Fort Worth vein clinic, so it's a quick 30-minute drive via I-30 and I-820 North.
Book Your Vein Treatment in Fort Worth
USA Vein Clinics is industry-accredited and recognized as the #1 vein treatment expert in America by our patients. We've worked hard to earn these distinctions and we're ready to show patients the same dedication at our Fort Worth location. Since 2005, we have helped thousands of vein disease patients reduce their pain and get back their mobility with the latest vein care.
We take pride in delivering high-quality, personalized vein care to improve the health and well-being of our patients. You don't have to settle for a decreased quality of life or let vein disease cause more damage than it should when you choose USA Vein Clinics. Take the first step, and let us help you manage your vein health. We make it simple to get a professional consultation with one of our specialists with our short online appointment form or by telephone when you call (682) 204-0003.