Vein Treatments in Mott Haven, NY
Get relief from leg pain, itchy skin, and other varicose vein symptoms at our Mott Haven, NY vein clinic. We combine innovative varicose vein treatments and compassionate care in an accessible outpatient environment. With our expertise and cutting-edge technology, we'll help you regain your life and freedom. 
Our team of vein specialists are dedicated to helping our patients find lasting relief from vein disease symptoms. With decades of combined experience, our vein doctors take the time to listen to your concerns and develop  an individualized treatment plan. Our varicose and spider vein treatments take place in our clinic and are usually completed in 15 to 30 minutes. 
Minimally-Invasive Mott Haven, NY Vein Treatments
Our vein clinics are a top destination for vascular care. We put our patients' needs first and use the most advanced technology to address your symptoms. 
We start with an ultrasound that helps our doctors identify diseased veins and make a diagnosis. Then our vein specialists can talk with you about your options, whether it's DVT treatment or spider vein treatment. They're all non-surgical and minimally-invasive, so you don't have a long recovery period. In no time, you'll likely be exploring the Mott Haven Historic District or biking to Randall's Island.
We offer these non-surgical, office-based procedures at our Mott Haven, NY, vein clinic: 
We are proud to be America's #1 Vein Treatment Experts. All our vein clinics, including the Mott Haven, NY, location, are accredited by the Intersocietal Accreditation Commission for vascular testing. We are committed to making every patient's experience a positive one, with lasting results.
Looking for a Mott Haven Vein Doctor?
Left untreated, varicose and spider veins can be debilitating. The symptoms may become uncomfortable and interfere with healthy habits such as exercising and getting enough sleep. If you are looking for varicose and spider vein treatment, talk with our vein specialists:
Our Vein Specialists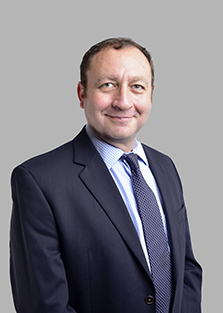 Aaron Reichman
M.D.
View Profile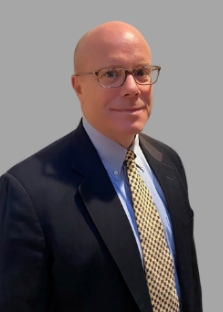 Peter Smith
M.D.
View Profile
How to Get to Our Vein Clinic in Mott Haven, NY
Our Mott Haven, NY, vein clinic is located on East 149th Street, near 3rd Avenue. There are several bus stops nearby, including 3rd Avenue/149th Street, East 149th Street/Melrose Avenue, and Melrose Avenue/East 149th Street.
Nearby Cities We Serve:
South Bronx

Melrose

Concourse Village

Forest Houses

William McKinley Houses
Vein Clinic Near South Bronx: We're less than a mile from South Bronx, via East 150th Street and East 149th Street.
Vein Clinic Near Melrose: Our clinic is only 1.3 miles from Melrose, via East 161st Street and Morris Avenue.
Vein Clinic Near Concourse Village: From Concourse Village, our clinic can be reached from Morris Avenue and East 149th Street, only around 1 mile away.
Vein Clinic Near Forest Houses: You can reach our clinic in Mott Haven from Forest Houses in less than 2 miles, just via 3rd, Morris, or Brook avenues.
Vein Clinic Near William McKinley Houses: From McKinley Houses the clinic is 1.7 miles away from Tinton Avenue and East 161st Street.
Book Your Mott Haven, NY Vein Treatment Today
If you are experiencing painful symptoms caused by vein disease, we are here for you. Give us a call to see how you can benefit from our non-surgical treatment methods for vein disease and varicose veins. To book your appointment with one of our vein specialists, go online or contact us at 888.768.3467.