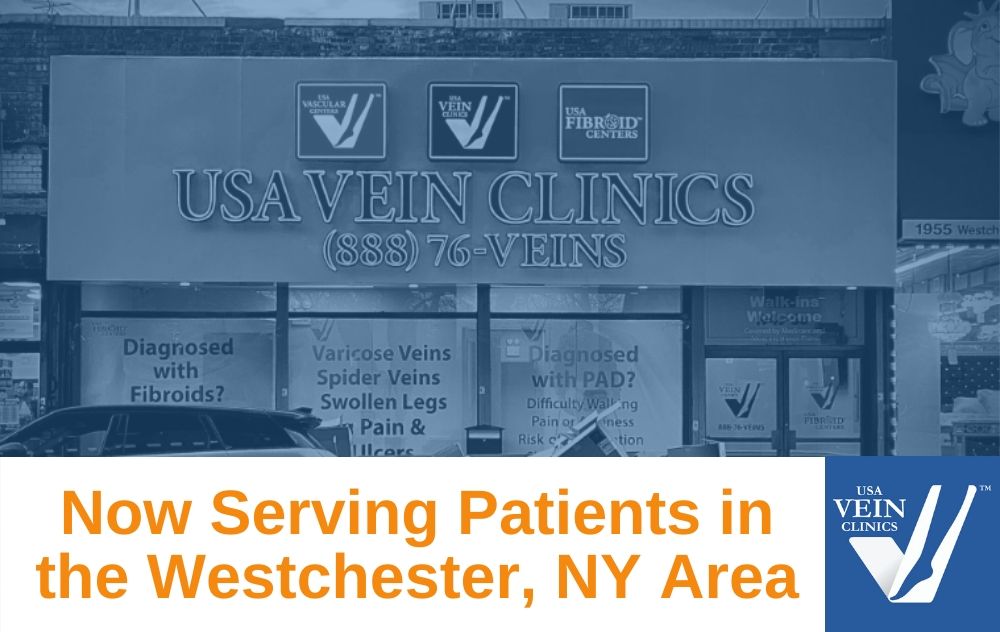 Monday, March 2nd, 2020
  Open 9am-5pm every Tuesday
USA Vein Clinics is now in Parkchester, NY. This clinic is off Westchester Avenue, next to a GNC and near the High Grant traffic circle. Dr. Stephen Hurst is the main provider at our Parkchester clinic. He specializes in minimally-invasive treatments like Endovenous Laser Therapy (EVLT).
We are proud to be the nation's largest network of vein treatment facilities, with nearly 80 locations across 16 states. We have been providing less invasive treatment alternatives for people struggling with painful symptoms of vein disease.
Since opening our first clinic in 2005, we have been working hard every year to expand our reach and provide care to as many people—in as many cities—as possible. Now that we have opened our newest vein clinic in Parkchester, we are able to provide care to more patients, and further establish our place in the community.
Varicose Vein Treatment in Parkchester NY
We offer a variety of treatments for symptoms of vein disease like spider veins and varicose veins. Based on your symptoms and the state of your overall health, your doctor will determine which treatment will be best and make a recommendation. Treatments that are available for varicose vein removal in Parkchester NY include:
Visit Us Today in Parkchester NY
If you live near Parkchester, or anywhere in the Bronx, visit a USA Vein Clinics near you. Once you schedule an initial consultation at our Parkchester vein clinic, one of our specialists will work to create a treatment plan that best fits your symptoms in lifestyle. When you visit our vein clinic in Parkchester, or anywhere in the US, you know that you're always in good hands.