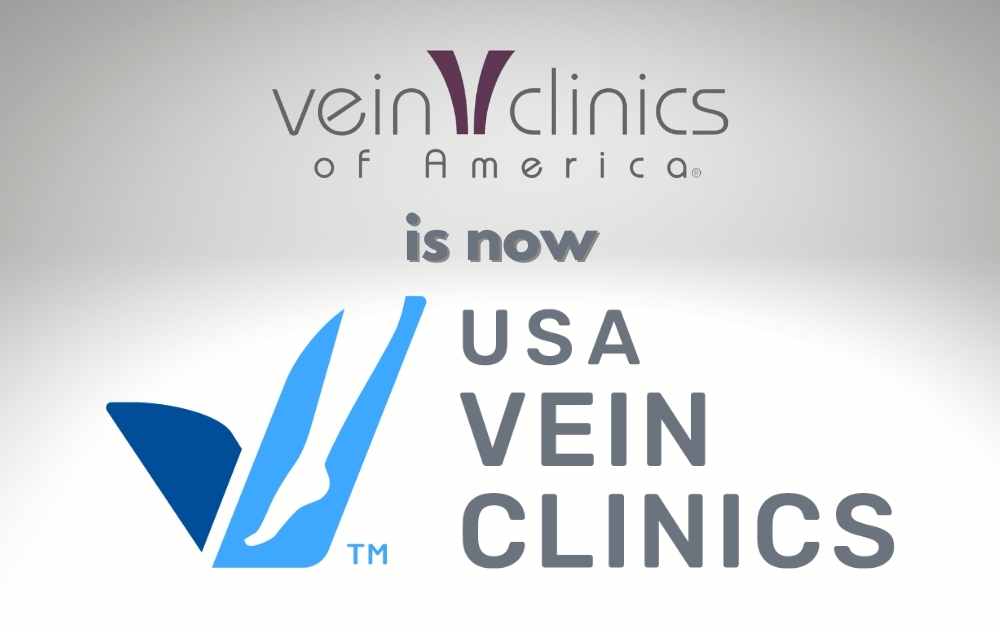 Thursday, January 19th, 2023
Northbrook, IL, Oct. 4, 2022 —USA Vein Clinics of America announced that Vein Clinics of America (VCA) is now part of USA Vein Clinics. The top-rated provider of non-surgical vein treatments now will be able to provide the highest standard of care to patients at over 160 locations across 30 states. 
USA Vein Clinics, the leader and largest provider of vein treatments in the nation, continues to provide the newest, most advanced technologies that offer painless treatment. With the addition of VCA, USA Vein Clinics is now the longest provider of vein treatment with 40+ years of experience. This exciting news means that patients can experience patient-centric healthcare from top-rated vein doctors at even more locations. 
USA Vein Clinics' commitment to helping our patients find relief with non-surgical treatment options with caring and compassionate vein specialists continues to be the foundation of our efforts. This expansion amplifies our efforts to provide healthcare that is convenient and accessible in one's community. 
VCA's history and experience in vein treatment will live on as USA Vein Clinics. The goal remains the same—identifying and addressing the underlying conditions that create unhealthy and unsightly veins and providing individualized treatment that enables patients to resume living life without limitations. 
We provide the following to improve the health and appearance of your legs: 
Endovenous Laser Therapy (EVLT): 

Using ultrasound guidance, a laser is inserted into the targeted vein and uses heat to close the vein. Blood flow reroutes to nearby healthy veins.

 

ClariVein

® is another non-surgical vein treatment used to treat venous

insufficiency. This unique, catheter-based technique simultaneously uses mechanical and chemical methods to seal off damaged veins. Unlike other types of treatment, the involved catheter has a rotating tip at one end. 

 

 

VenaSeal

TM

:

Designed for varicose veins, this treatment uses a medical adhesive that is sent through a small catheter to seal it off under ultrasound guidance.

 

Visual Sclerotherapy Injections: 

Used for treating spider veins, this treatment uses a tiny needle to inject a sclerosant solution to cause the inner lining to collapse.

 

Ultrasound-Guided Sclerotherapy: 

This treatment targets varicose veins close to the skin's surface. Sclerosant solution is injected into the vein using ultrasound imaging to locate the entry point.

 

Varithena Vein Treatment: 

Used on the Great Saphenous Vein (the longest vein in the body) and other veins in the surrounding area, this treatment uses a catheter guided to the affected vein by ultrasound imaging. Foam is injected into the vein to close it.

 

Radiofrequency Ablation (RFA):

A small catheter is inserted into the diseased vein through a small incision. Using ultrasound imaging, heat is applied to collapse the vein.

 

Phlebectomy:

A minimally invasive surgical procedure where bulging varicose veins are removed through tiny punctures in the skin. Stitches are not usually required.

 
All patients will meet with clinic staff, who are committed to diagnosing and treating vein disease. On-site diagnostic ultrasound is used for diagnosis which allows USA Vein Clinics team of interventional radiologists to create customized treatment plans.  Patients can immediately return to most normal activities after vein treatment. 
USA Vein Clinics is in-network with all major insurance providers and its dedicated team of insurance specialists ensure patients receive full insurance benefits. 
  "Our team is excited to continue providing care as part of the largest network of vein treatment clinics in the United States with over 168 locations in 30 states across America," said Yan Katsnelson, M.D. Founder and CEO.
For more information or to find clinic locations, visit www.usaveinclinics.com.