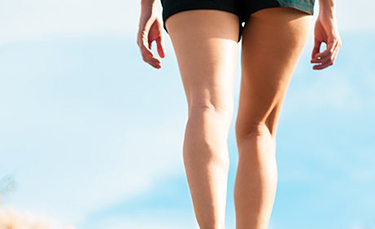 Wednesday, March 24th, 2021
Nationwide Network of Minimally Invasive Vein Treatment Clinics Provides a Range of Options to Alleviate Varicose Vein Pain and Discomfort
Northbrook, IL, March 24, 2021— USA Vein Clinics, a national network of minimally invasive vein treatment clinics, is now offering the VenaSeal™ Closure System for varicose veins. This state-of-the-art, non-surgical treatment is the latest in a range of office-based procedures performed by USA Vein Clinics' highly trained vein treatment specialists. Their experts also offer Endovenous Laser Treatment (EVLT), ClariVein®, Ultrasound-Guided Sclerotherapy (USGS), and Varithena treatments.
"The VenaSeal™ Closure System provides immediate vein closure, which allows for quick relief from painful and uncomfortable varicose vein symptoms like leg swelling, fatigue, itching, and cramping," said Yan Katsnelson, M.D., Founder and CEO, USA Vein Clinics. "Since we offer several highly effective treatment options, one of our vein specialists can help determine which approach is best for your situation."
Varicose veins may be a sign of something more severe, a condition called venous reflux disease. Healthy leg veins have valves that keep blood flowing to the heart. Venous reflux disease develops when the valves stop working properly and allow blood to flow backward (i.e., reflux) and pool in the lower leg veins. If venous reflux disease is left untreated, symptoms can worsen over time. One non-thermal treatment option is the VenaSeal™ Closure System.
VenaSeal™ uses real-time ultrasound guidance to deliver a specially formulated medical adhesive to the affected vein through a small catheter. This adhesive aims to seal, or close, the diseased vein. Once the targeted vein is sealed off, blood flow is rerouted to healthy veins, and symptoms begin to improve.
The VenaSeal™ closure system was approved for use by the Food & Drug Administration (FDA) in 2015. In a 5-year follow-up report on long-term outcomes, VenaSeal™ was demonstrated to be safe and effective. More than 100,000 patients have been successfully treated with VenaSeal™ worldwide.
About VenaSeal™
VenaSeal™ is an FDA-approved, non-surgical vein treatment and is performed as a simple outpatient procedure. It provides a more comfortable patient experience than other methods and does not require a numbing agent or tumescent anesthesia. Other benefits include:
Involves little, if any, pain and bruising
Stitches are not required
Compression socks are not needed after the procedure
Allows for a rapid return to normal daily activities
To request a consultation at any USA Vein Clinics location or to learn about a virtual visit, please complete our online scheduling form.
About Vein Disease
Vein disease, also known as venous insufficiency, affects approximately 20 percent of the country's population. It is the underlying cause of painful, unsightly varicose veins. Most vein treatments take only 15 to 30 minutes and allow patients to return immediately to normal activities.
About USA Vein Clinics
USA Vein Clinics is the largest network of vein treatment centers in the United States with more than 90 clinics. Their team of experienced cardiovascular surgeons offers a variety of minimally invasive treatments to meet individual patient needs, including Endovenous Laser Therapy, Clarivein®, Sclerotherapy and VenaSeal™ treatments. USA Vein Clinics accepts most insurance plans, including Medicare. Patients are encouraged to call 888.768.3467 to schedule an appointment or speak to an insurance specialist.