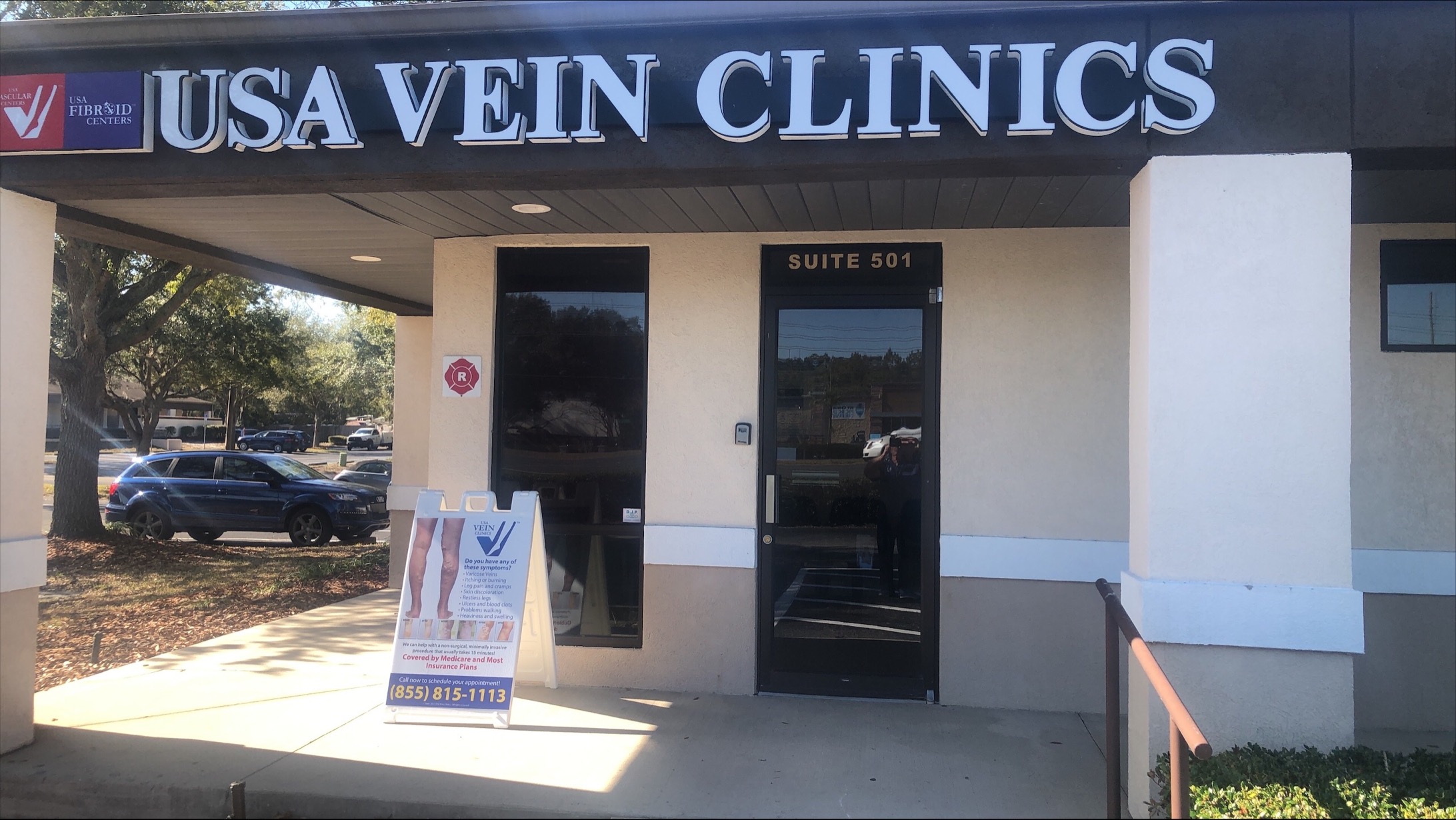 Monday, March 20th, 2023
USA Vein Clinics, the nation's leader in minimally-invasive vein treatment procedures, invites the public to attend their grand opening and ribbon cutting event on Thursday, March 30th, from 10:00 a.m. to 12:00 p.m. at their new Lady Lake clinic, 13940 N. US Highway 441, Ste. 501. There will be food, fun and giveaways. 
The staff will be on hand to answer questions about vein disease, varicose and spider vein treatment. The Lady Lake Vein Clinic is located in the Oakland Hills Professional Center. USA Vein Clinics operate 12 vein treatment outpatient clinics in Florida and have over 100 clinics nationwide. 
The outpatient clinic serves Lady Lake and the nearby surrounding communities of Fruitland Park, The Villages, Weirsdale, and Leesburg. 
"We are pleased to bring best-in-class patient care to The Villages community," said Founder and CEO of USA Vein Clinics, Dr. Yan Katsnelson. "This new outpatient treatment clinic reflects our commitment to offering residents access to advanced vein care close to their homes." 
USA Vein Clinics' new location has the advanced capabilities that allow the team of vein specialists to offer non-surgical treatments for varicose veins, spider veins, leg swelling, leg pain and venous ulcers. Treatment, based on the individual needs of the patient can include the Clarivein ® or  Venaseal ™ procedures, which treat the underlying cause of vein disease and prevent reoccurrence without laser energy. Other non-invasive treatment options include endovenous laser treatment (EVLT), ultrasound-guided sclerotherapy (USGS), visual sclerotherapy, varithena and radiofrequency ablation. 
Venous illness, also known as venous insufficiency, can cause uncomfortable symptoms such leg cramping, weariness, achiness, and edema. These problems frequently do not resolve themselves. Vein symptoms can deteriorate over time and eventually affect your quality of life. Vein illness might make you more susceptible to painful and uncomfortable medical diseases like deep vein thrombosis (DVT) and venous ulcers. 
If you would like to learn more about advanced treatment for varicose or spider veins, call 352-218-8638 for more information or to schedule an appointment.  
About USA Vein Clinics 
USA Vein Clinics is the largest network of vein treatment centers in the United States, with over 100 clinics. Their team of experienced interventional radiologists offers a variety of minimally invasive treatments to meet individual patient needs. For more information or to schedule an appointment, contact USA Vein Clinics at 888-768-3467 or visit www.usaveinclinics to schedule online.