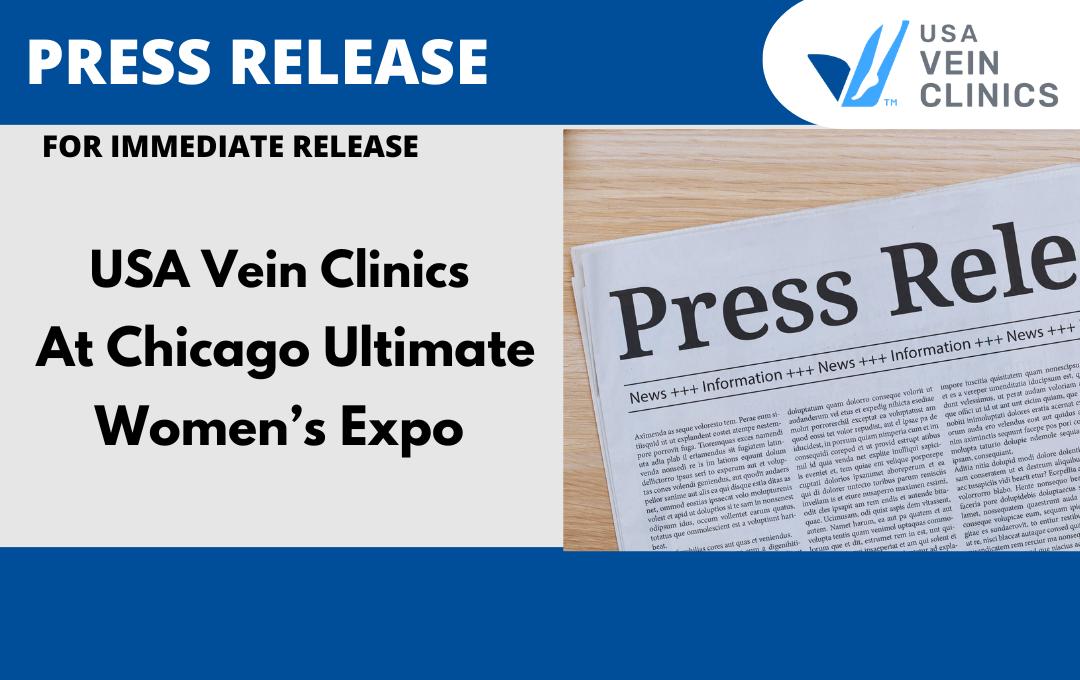 Wednesday, October 11th, 2023
 Northbrook, IL, October 11, 2023 — USA Vein Clinics, the national network of expert vein care providers will be at the Chicago Ultimate Women's Expo at the Donald E. Stephens Convention Center, 5555 N. River Rd, Rosemont on Saturday, October 14th from 10:00 AM to 5:00 PM and Sunday, October 15th from 11:00 AM to 5:00 PM. 
The USA Vein Clinics will join this exciting two-day event showcasing 480+ exhibitors offering products and services for women, families, homes, and businesses.   
Stop by at the USA Vein Clinics BOOTH #1119 (corner booth) to meet the staff, learn about vein disease, and minimally invasive vein treatments offered at their multiple locations, and receive a fun giveaway. Participants can sign up for a consultation appointment with USA Vein Clinics for free swag.  
USA Vein Clinics is one of the largest networks of minimally invasive vein treatment centers with over 160 clinics across the country. USA Vein Clinics is currently serving eighteen locations in the Chicago area with a team of accomplished, compassionate, and highly skilled vein specialists. The USA Vein Clinics strives to ensure patients have access to convenient, reliable, and effective non-surgical treatments for chronic vein conditions.  
USA Vein Clinics accepts most insurance plans, including Medicare and Medicaid. For more information or to schedule an appointment call 888.768.3467 or visit http://www.usaveinclinics.com. 
About USA Vein Clinics   
USA Vein Clinics is the largest network of vein treatment centers in the United States with over 160 clinics nationwide. Their team of experienced cardiovascular surgeons and interventional radiologists perform a variety of minimally invasive treatments to meet individual patient needs, including endovenous laser therapy, Clarivein®, Varithena, VenaSeal, Radiofrequency Ablation (RFA), and sclerotherapy treatments.  
For more information, visit http://www.usaveinclinics.com.