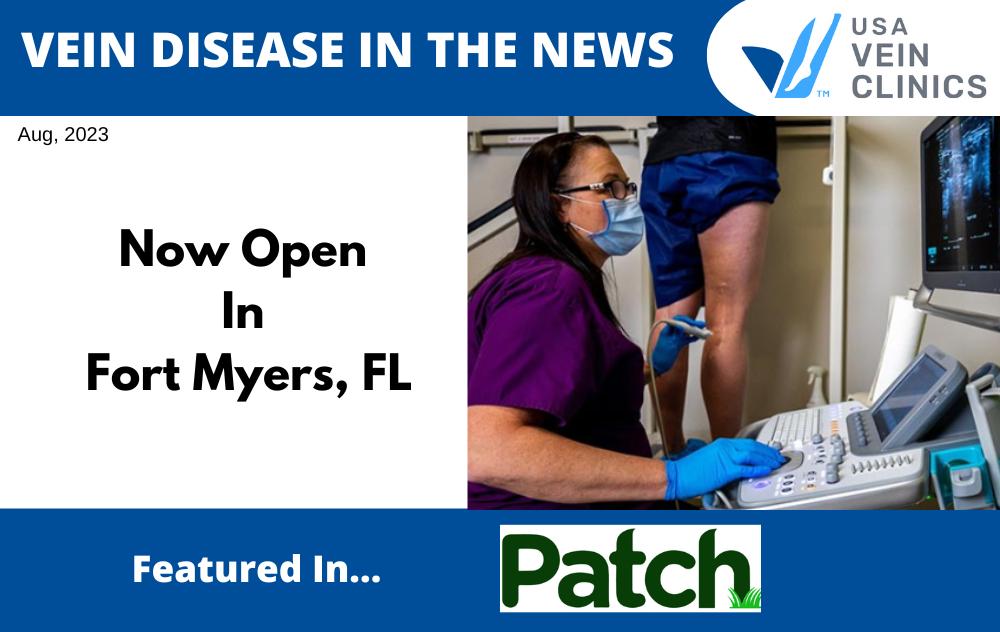 Thursday, August 24th, 2023
USA Vein Clinics, the leading vein care provider specializing in minimally invasive vein treatments opens its Fort Myers location.
Venous insufficiency or vein disease is the underlying health condition that causes varicose and spider veins and restless leg syndrome. Risk factors contributing to the development of vein disease include inactivity, obesity, and sitting for prolonged periods. If left untreated, venous insufficiency can lead to pain and discomfort due to leg swelling, itching, and cramping.
The Fort Myers vein clinic location is offering a range of minimally invasive treatments based on individual patient requirements. 
Read the article here.