Are you tired of living with the painful symptoms of varicose veins? We know how hard it can be to suffer from leg cramping, swelling, and other vein disease symptoms. The problems associated with venous insufficiency can affect how you sleep, walk, and exercise. That's why we provide a safe, secure vein clinic that provides cutting-edge varicose vein treatments.
Whether you're concerned about the appearance of your legs or your swollen veins, we can help. Our vein specialists will listen to your concerns and discuss with you the numerous treatment options we have available. Since we perform treatments in our office, there's no overnight hospital stay required!
Minimally-Invasive Vein Treatments in Staten Island
At our vein clinics in Staten Island, our vein specialists use ultrasound technology to help them pinpoint your diseased veins. Once your doctor has made a diagnosis, we'll discuss your options and create a personalized treatment plan.
All of our minimally-invasive vein treatments are performed in our outpatient clinic. Our Staten Island vein clinic provides the following non-surgical procedures:
We are proud to be nationally recognized leaders in vascular care. Since 2005, we've helped patients get the relief they need with our innovative treatments. Our experienced doctors, successful track record, and compassionate care are some of the reasons we're America's #1 Vein Treatment experts.
Looking for a Vein Treatment Specialist in Staten Island?
Get the help you need from medical care professionals. Our top-rated Staten Island doctors are standing by.
Our Vein Specialists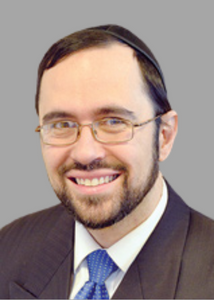 Chaim I. Fishfeld
DO, FACOS
View Profile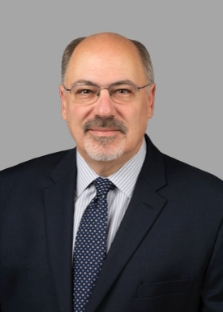 Glenn Faust
M.D.
View Profile
Beginning Your Vein Treatment in Staten Island, NY on Hylan Blvd.
Seeking vein treatment near you can be a stressful experience. That's why our Staten Island vein treatment specialists offer a comfortable and worry-free experience for all our patients. At USA Vein Clinics, we can help identify vein disease symptoms, suggest appropriate treatment options, and even sort out your insurance details.
We understand that any procedure, even if it is minimally invasive, can add stress and worry to your life. Our goal is to make this process as simple and stress-free as possible, answering all your questions and concerns as we guide you toward a successful varicose vein, DVT, or spider vein treatment in Staten Island, NY.
How to Prepare for Your Visit 
When you've decided to book an appointment with our vein clinic in Staten Island, our expert medical staff and doctors will help you prepare for your visit. Below you'll find a list of documents to bring and preparations to make before your visit.
If you have any concerns leading up to your procedure, please let us know.
On the day of your vein treatment in Staten Island, bring these documents:
Photo ID
All insurance cards and information
Detailed medical history of medications, treatments, and procedures
All medical information from previous consultations
Important preparations before your visit to our vein clinic in Staten Island:
Avoid consuming heavily processed foods
Avoid alcohol, tobacco, and excessive caffeine
Drink clear liquids only for three hours prior
Wear clothing that is loose and comfortable and bring compression socks
Avoid putting moisturizer on the treatment area
Coordinate for a person to drive you home after
Confirm Your Insurance Coverage
Our vein specialists in Staten Island work with a long list of insurance providers to get you the highest care possible. We've even made it easy for you to verify your insurance through our online scheduling tool. If you don't see your provider on our insurance coverage page, or if you have any questions, please give us a call at (718) 690-9591.
How to Get to Our Vein Clinic in Staten Island
Our Staten Island clinic is on the corner of Hylan Boulevard and Stobe Avenue.
Nearby Cities We Serve:
Dongan Hills
Midland Beach
New Dorp
Todt Hill
Arrochar
Vein Clinic Near Dongan Hills: We're only about 3 minutes from Dongan Hills, just an 0.8-mile drive when you take Hylan Boulevard.
Vein Clinic Near Midland Beach: From Midland Beach, you can take Lincoln Avenue and Hylan Boulevard for about 1.2 miles (or a 5-minute drive).
Vein Clinic Near New Dorp: Our clinic is just 5 minutes from New Dorp when you take South Railroad Avenue (about a 1.3-mile drive).
Vein Clinic Near Todt Hill: From Todt Hill our Staten Island clinic is only 6 minutes away via Richmond Avenue for about 1.5 miles.
Vein Clinic Near Arrochar: If you're coming from Arrochar, take Hylan Boulevard for 2.2-miles. You'll arrive at the clinic in Staten Island in only 7 minutes.
Book Your Vein Treatment in Staten Island
There's no need to struggle with the painful symptoms of vein disease. We can help you get the relief you need. Contact us anytime to find out more about our non-surgical treatments. You can book your appointment with Staten Island's top vein treatment specialists online or reach us at (718) 690-9591.