Vein Treatments in Bethpage, NY
If you have unsightly and painful varicose veins in your legs, feet, and other areas, you're not alone. About a third of U.S. adults develop varicose veins, suffering from symptoms such as inflammation, pain, and discolored skin. 
Over time, these symptoms can worsen and negatively affect your lifestyle. If you're seeking spider vein treatment or varicose veins treatment, we can help. We're a network of trusted care facilities committed to effective vein disease treatment.
Please take a moment to review testimonials from our satisfied clients. Many of them have suffered from vein disease, but found relief from varicose veins with our expert care. 
Minimally Invasive Bethpage, NY, Vein Treatments
Our advanced facilities use ultrasound technology to diagnose deep vein thrombosis (DVT) and other vein diseases quickly. We offer effective treatments and high-quality, compassionate care. 
Our empathy and expertise are just two of the reasons we are America's #1 Vein Treatment Experts. Many of our in-office varicose veins treatment sessions can take as little 15 minutes.
Our non-invasive, office-based vein treatments include:
Looking for a Bethpage Varicose Vein Doctor?
Our personalized care and culture of compassion make us a leader in the treatment of varicose veins. When you choose USA Vein Clinics, you're choosing the most comprehensive treatment with compassionate, trusted, and reliable care. 
Our vein specialists are cardiovascular doctors specializing exclusively in vein disease. Each of our IAC-accredited vein treatment centers are qualified to treat a range of vascular diseases. The Bethpage clinic is staffed with one of the most respected vein specialists in the area: 
Our Vein Specialists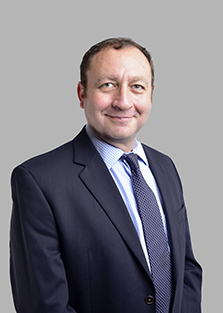 Aaron Reichman
M.D.
View Profile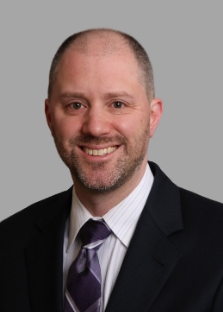 Andrew Maleson
M.D.
View Profile
Getting Here: USA Vein Clinics in Bethpage
Our Bethpage, NY, vein clinic is located on Hempstead Turnpike. We're a short walk from the Hempstead Turnpike/Hicksville Road bus stop, as well as several other public transportation stops. 
Nearby Cities We Serve: 
Plainedge

Levittown

Farmingdale

South Farmingdale
Vein Clinic Near Plainedge: Our Bethpage vein clinic is only about .8 miles north of Plainedge via NY-107 N/Hicksville Road.
Vein Clinic Near Levittown: Our office is only about 1.6 miles east of Levittown via the Hempstead Turnpike.
Vein Clinic Near Farmingdale: The vein clinic in Bethpage is about 2.3 miles west of Farmingdale via Conklin Street.
Vein Clinic Near South Farmingdale: The vein clinic is about 3 miles west via Fallwood Parkway, Boundary Avenue, and Stewart Avenue. 
Book Your Bethpage, NY Vein Treatment
You don't have to suffer with unsightly spider veins and painful varicose veins any longer. Schedule an appointment with one of our vein treatment specialists and find the relief you deserve. We make it easy to get started with our instant online appointment system or by calling 888.768.3467.