Vein Treatments in Fordham, NY
If you have unsightly varicose veins, you're not alone. One in every four U.S. adults develops varicose veins and experiences symptoms such as fatigue, inflammation, and muscle cramping. Over time, these symptoms can worsen and seriously impact your lifestyle.
Get relief from cosmetic and physical problems caused by varicose veins when you visit our Fordham location. Our vein specialists ensure every patient understands their diagnosis and treatment options.  
Our personalized plans and the culture of compassion in our team of dedicated specialists and associates have made us a leader in the treatment of varicose veins. 
Minimally-Invasive Fordham, NY, Vein Treatments 
Our state-of-the-art facilities in Fordham utilize ultrasound technology to swiftly diagnose deep vein thrombosis (DVT) and other issues. From DVT treatment to spider vein treatment, we offer proven treatments and outstanding patient quality of care – those are just a few of the reasons we've been named America's #1 Vein Treatment Experts.
Many of our in-office varicose veins treatment can take only 15 minutes, allowing you to get back to your life as soon as possible.
Our non-surgical, office-based treatments include:
Looking for a Fordham, NY, Vein Treatment Specialist? 
Our team of vein specialists is uniquely qualified to diagnose and treat vein disease. Our Fordham clinic is home to interventional radiologists, osteopathic specialists, and medical doctors who will create a customized varicose veins treatment for your unique situation. 
Schedule an appointment today with one of our dedicated vein specialists in Fordham:
Our Vein Specialists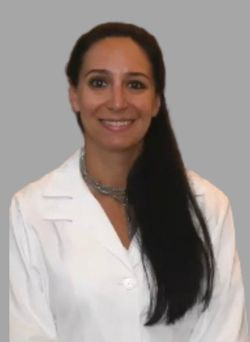 Stephanie Spano
M.D.
View Profile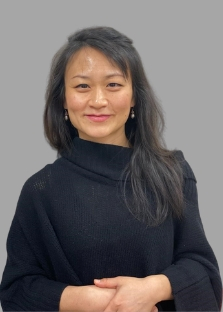 Yachao Zhang
M.D.
View Profile
Beginning Your Vein Treatment in the Bronx, NY, on Fordham Road
USA Vein's state-of-the-art vein clinic in the Bronx, NY, is home to a caring, knowledgeable team of vein specialists and staff who provide the highest level of patient care.
We know medical procedures can be stressful, so we want you to feel prepared and confident for your DVT, spider vein, or varicose vein treatment in the Bronx. Please do not hesitate to contact us with any questions throughout your treatment, as we want to provide you with the information you need to feel comfortable and safe. Our experienced staff and doctors are here to support you during every stage, before, during, and after your treatment.
How to Prepare for Your Visit
Before scheduling vein treatment in the Bronx, we will meet with you to discuss your medical history, symptoms, and treatment options.
What to bring with you:
Photo identification
Insurance card and information
Documentation of current medications
Medical history, including any treatments or medications that have already been tried
Pertinent medical records
On the day of your visit, do not use lotions or moisturizers on the area to be treated. Be sure to drink water, and eat a light meal prior to your visit. Wear comfortable, loose clothing, and bring compression stockings each time you visit the clinic. If you do not have compression stockings, we can help you by fitting you for stockings to purchase.
Confirm Your Insurance Coverage
USA Vein Clinic has a team of insurance specialists who will work with you to ensure maximum insurance coverage and help you complete the paperwork to gain insurance approval.
If you don't see your insurance provider on our list, please call us at (718) 513-5880. We work with many providers and are happy to help confirm your coverage and benefits.
How to Get to USA Vein Clinics in Fordham, NY 
Driving or taking public transportation to our Fordham vein clinic is easy and convenient from many nearby neighborhoods, including:
West Bronx

Woodlawn Heights

Washington Heights

Parkchester

East Bronx
Vein Clinic Near West Bronx: We are conveniently located about 15 minutes from the West Bronx via Valentine Avenue or Interstate 85.
Vein Clinic Near Woodlawn Heights: Our office is located less than 15 minutes from Woodlawn Heights via Interstate 85 or the Bronx River Parkway.
Vein Clinic Near Washington Heights: Our vein clinic in Fordham is only about 15 minutes from Washington Heights via Interstate 87.
Vein Clinic Near Parkchester: From Parkchester, the vein clinic is about a 20-minute drive via White Plains Road and East Fordham Road.
Vein Clinic Near East Bronx : The vein clinic is less than a 20-minute drive from the East Bronx via East Gun Hill Road and Webster Avenue.
Book your Fordham, NY, Vein Treatment today 
You don't have to suffer with varicose veins any longer. Schedule an appointment with one of our varicose vein treatment specialists. We make it easy to schedule an appointment with one of our varicose vein treatment specialists.
You can schedule online or contact us at (718) 513-5880.