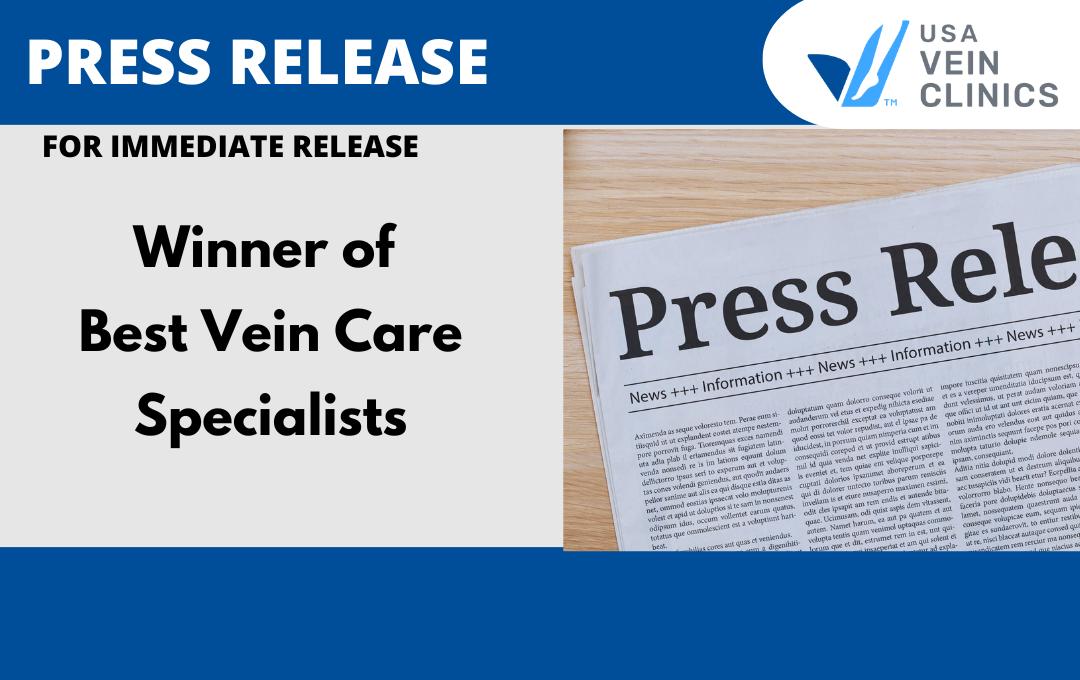 Wednesday, November 15th, 2023
Northbrook, IL November 13, 2023–USA Vein Clinics, a leading provider of vein care services, is proud to announce that it has been chosen by readers and editors of the Georgia Business Journal as an award recipient in the 2023 Best of Georgia Awards. The prestigious awards program recognizes outstanding businesses across the state in various industries, USA Vein was recognized for its commitment to providing exceptional patient care and innovative treatment solutions.
USA Vein Clinics has grown to become one of the most respected vein care providers in Georgia and in the nation. With eight locations in Georgia and over 160 clinics nationwide, its vein specialists offer the most comprehensive and advanced range of vein treatment services, including:
Endovenous Laser Therapy (EVLT)
Visual Sclerotherapy
Varithena Vein Treatment
ClariVein®
Ultrasound-Guided Sclerotherapy
VenaSeal™ Treatment
Radiofrequency Ablation (RFA)
USA Vein Clinics is committed to providing patients with the latest, most effective vein treatment options available. The company's team of experienced and compassionate physicians use advanced minimally invasive techniques to minimize discomfort and downtime. Treatments are offered at outpatient clinics, take less than an hour and allow patients to return to their normal activities quickly and easily.
"We are incredibly honored to be recognized by The Georgia Business Journal as a recipient of the 2023 Best of Georgia Awards," said Yan Katsnelson, M.D. Founder and CEO at USA Vein Clinics. "This recognition is a testament to our dedication to providing our patients with the highest quality of care and innovative treatment solutions. We are committed to continuing to set the standard for vein care in Georgia."
The Georgia Business Journal's Best of Georgia Awards are highly respected throughout the state, and being named an award recipient is a significant achievement. USA Vein Clinics is proud to be among the select group of businesses that have been recognized for their excellence in customer service, innovation, and community involvement.
About USA Vein Clinics
USA Vein Clinics is the largest network of vein treatment centers in the United States, with over 160 locations. Their team of experienced vein specialists offer a variety of minimally invasive treatments to meet individual patients' needs. For more information or to schedule an appointment, contact USA Vein Clinics at 888-768-3467 or visit www.usaveinclinics.com to schedule online.