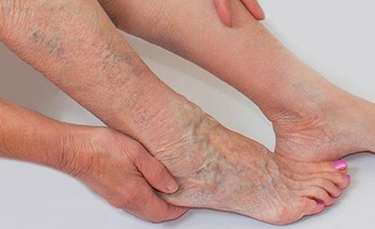 Tuesday, September 8th, 2020
Northbrook, IL, September 8, 2020—USA Vein Clinics, a national network of minimally-invasive vein treatment clinics will offer two free webinars on vein disease during Pain Awareness Month, which focuses on raising awareness about the causes of chronic pain and treatments to help alleviate suffering.
"Facts and Fictions about Vein Disease" will be presented on Tuesday, September 15 at 1:00 p.m. (CST) by Dr. Jacob White, interventional radiologist, USA Vein Clinics. Dr. White will focus on common misconceptions of vein disease, treatment options and the risk of delaying the treatment. Register here.
"Varicose Veins: A Guide to Vein Disease Symptoms" will be presented on Wednesday, September 30 at 1:00 p.m. (CST) by Dr. Aaron Shiloh, interventional radiologist, USA Vein Clinics. The online seminar will cover the range of vein disease symptoms and advances in treatment options. Register here.
Vein disease, also known as venous insufficiency, affects 20 percent of the population. It is the underlying cause of painful varicose veins. Symptoms of venous disease include enlarged, swollen, knotted clusters of purple veins, edema (swelling in the legs); aching or a sensation of heaviness in the legs; itching skin above the affected veins; skin discoloration and ulcers on the inner aspect of the ankles (in advanced cases).
About USA Vein Clinics:
USA Vein Clinics is the largest network of vein treatment centers in the United States with over 80 clinics. Their team of experienced cardiovascular surgeons and interventional radiologists perform a variety of minimally invasive treatments to meet individual patient needs, including endovenous laser therapy, Clarivein®, and sclerotherapy treatments.  For more information, visit https://www.usaveinclinics.com.
Media Contact:
Susan Swartz
[email protected]
224-433-3291