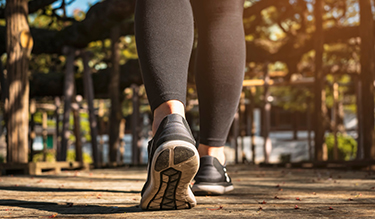 Thursday, February 4th, 2021
Northbrook, IL, Feb. 4—USA Vein Clinics, the nation's leader in providing minimally-invasive vein treatment procedures, announced today the opening of two new treatment clinics in Jacksonville, Florida. The clinics begins welcoming patients the week of February 15, 2021:
1324 Bartram Park, Ste. 801
2748 University Blvd W., Ste. 101
"We are pleased to bring our patient-focused care to the Jacksonville area that helps patients find a painless, safe and effective treatment," said Founder and CEO, USA Vein Clinics, Dr. Yan Katsnelson. "Our new locations we will are opening in Jacksonville to offer residents easy access to advanced vein care close to their homes."
USA Vein Clinics offer various non-surgical treatments with no scars for venous insufficiency symptoms like varicose veins and spider veins. Treatment options include the Clarivein® procedure, a unique treatment method that treats the underlying cause of vein disease and prevents reoccurrence without laser energy. Other non-invasive and treatment options include Endovenous Laser Treatment (EVLT), Ultrasound-Guided Sclerotherapy (USGS), Visual Sclerotherapy, and VenaSeal™.
"Many people don't like the visible appearance of varicose veins," Katsnelson said. "It's important to know they are a sign of vein disease that requires treatment so the body can circulate blood optimally," Katsnelson said. Common symptoms of varicose veins include leg pain, heaviness, cramping or itching and difficulty walking. Inactivity during the pandemic is contributing to more people experiencing circulation problems and swelling that can lead to more serious vein disease if left unchecked.
USA Vein Clinics implements the highest patient-safety standards that meet health guidelines while providing treatment during the COVID-19 pandemic. In addition to offering virtual doctor visits, USA Vein Clinics is taking all necessary precautions to protect the health and well-being of our patients and staff, which includes:
Ensuring medical equipment is cleaned and disinfected thoroughly before, during, and after each patient visit
Pre-screening our patients before their appointments
Conducting on-site wellness checkups to verify the health of each patient before treatment
Increasing precautions at our clinics located in high-risk areas
Increasing sanitation of high-traffic areas
"It's important for patients to feel reassured that precautions are being taken to protect their safety," said Katsnelson. "Taking care of our health has never been more important."
For more information or to schedule an appointment, contact USA Vein Clinics at 888-768-3467 or visit here.
About USA Vein Clinics
USA Vein Clinics is the largest network of vein treatment centers in the United States with over 90 clinics. Their team of experienced cardiovascular surgeons offer a variety of minimally-invasive treatments to meet individual patient needs, including Endovenous Laser Therapy, Clarivein ®, and sclerotherapy treatments.
Media Contact:
Susan Swartz
[email protected]