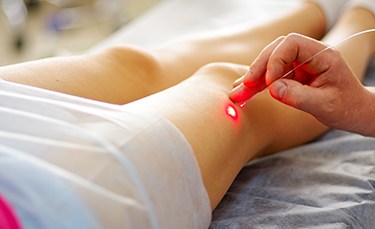 Tuesday, December 15th, 2020
Northbrook, IL, December 15, 2020—USA Vein Clinics, the nation's leader in providing minimally-invasive vein treatment procedures, announced today the opening of a new treatment clinic in Clinton Township, Michigan. The new clinic begins welcoming patients on December 7, 2020, at 4350 Garfield Road, Clinton Town, MI.
The office welcomes Dr. Diana Wilsher, DO., a board-certified physician with over seven years' experience in the field of superficial vein treatment. Dr. Wilsher has a long-standing history of successful outcomes, high patient satisfaction, and excellent communication skills.
"We are pleased to bring comprehensive and patient-focused care to the greater Detroit area," said CEO and Co-Founder, Dr. Yan Katsnelson. "Our compassionate and experienced cardiovascular surgeons offer non-invasive treatment for varicose veins, spider veins, and other vein problems that help patients get back to an active, pain-free lifestyle."
USA Vein Clinics offer the most advanced non-surgical treatments for varicose veins and spider veins. Treatment options include the Clarivein procedure, a unique treatment method that treats the underlying cause of vein disease and prevents reoccurrence without laser energy. Other non-invasive and treatment options include Endovenous Laser Treatment (EVLT), Ultrasound-Guided Sclerotherapy (USGS), Visual Sclerotherapy, and Varithena.
USA Vein Clinics implements the highest patient-safety standards that meet health guidelines while providing treatment during the COVID-19 pandemic. It also provides:
Vein treatments that are covered by most insurance plans, including Medicare
Office-based, minimally invasive treatments with little to no downtime
Virtual consultations and telemedicine options
"It's important to understand that varicose veins are a symptom of vein disease that often requires treatment so the body can circulate blood optimally," Katsnelson said. "Common symptoms of varicose veins include leg pain, heaviness, cramping or itching and difficulty walking."
For more information or to schedule an appointment, contact USA Vein Clinics at 888-768-3467 or www.usaveinclinics.com.
About USA Vein Clinics
USA Vein Clinics is the largest network of vein treatment centers in the United States with over 90 clinics. Their team of experienced cardiovascular surgeons offers the latest minimally-invasive treatments to meet individual patient needs, including Endovenous Laser Therapy, Clarivein ®, and sclerotherapy treatments.
Media Contact:
Susan Swartz
[email protected]