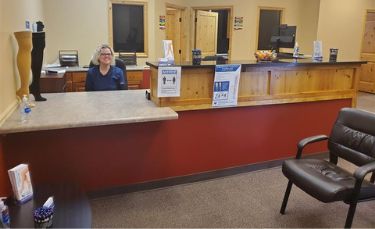 Monday, July 26th, 2021
Leader in Minimally Invasive Vein Treatment Continues to Bring Top-Quality Vein Care to More Local Communities in 2021
Northbrook, IL. July 22,2021 – USA Vein Clinics, a national network of minimally invasive vein treatment clinics, is proud to announce the opening of seven new clinics in three states, welcoming new physicians, and offering online or telemedicine consultations. Recognized as a leader in providing high-quality and personalized with over USA Vein Clinics in 18 states, USA Vein Clinics has earned the distinction of having one of the most trusted reputations in the healthcare industry.
Vein disease, the underlying health condition that causes varicose and spider veins, can develop or worsen as a result of work-from-home situations. Inactivity, obesity, and sitting for prolonged periods are known risk factors. The presence of vein disease can lead to a range of painful and uncomfortable symptoms, such as leg swelling, fatigue, itching, and cramping.
By adding new locations, reopening clinics, and offering telemedicine options, USA Vein Clinics aims to address continuing concerns over vein health, especially those that have occurred during the COVID-19 pandemic. USA Vein Clinics recently opened new locations in Florida and New Jersey, and its first clinics in the Utah area.
Overall, to date, they have launched seven state-of-the-art clinics in the following locations:
Bartram Park, Jacksonville, FL
University Blvd. Jacksonville, FL
Orange, NJ
Roy, UT
Holladay, UT
West Valley City, UT
West Chester, PA
USA Vein Clinics is also pleased to welcome new vein specialists and other healthcare workers who bring a wealth of experience to their expanding list of clinic locations:
Darian Matissen, M.D., is an interventional radiologist with over 19 years of experience in surgery and vascular interventional radiology. She has performed a countless number of successful vascular arterial and venous procedures and will be practicing in the New York area.
Rex Manayan, M.D. is a top-rated board-certified surgeon with more than 30 years of experience. His primary focus is on treating venous disease with in-office, minimally invasive techniques and is accepting patients in the Utah area.
Michael Levy, M.D. brings more than 20 years of surgical experience in general, cardiac, thoracic, vascular, endovascular and trauma surgery. Dr. Levy has specialized in vein procedures for more than ten years and has completed more than 10,000 vein procedures. Located in the Florida area, Dr. Levy is known for making his patients feel comfortable while communicating about the best vein treatment for their symptoms.
To request a consultation at a USA Vein Clinics location near you, or learn about a virtual visit, please fill out the online scheduling form at https://www.usaveinclinics.com/schedule-online/.
About Vein Disease:
Each year, approximately 150,000 new patients are diagnosed with chronic venous insufficiency, also known as vein disease. It is the underlying cause of painful, varicose veins. Most vein treatments, including state-of-the-art Endovenous Laser Treatment, can take only 15 to 30 minutes and allow patients to return immediately to normal activities.
About USA Vein Clinics:
USA Vein Clinics is the largest network of vein treatment centers in the United States with over 90 clinics. Their team of experienced cardiovascular surgeons offers a variety of minimally invasive treatments to meet individual patient needs, including Endovenous Laser Therapy, Clarivein®, Sclerotherapy and VenaSeal™ treatments. USA Vein Clinics accepts most insurance plans, including Medicare. Patients are encouraged to call 888.768.3467 to schedule an appointment or speak to an insurance specialist. For more information, visit www.usaveinclinics.com.