Vein Treatments on South Broad Street, Philadelphia, PA
Do you suffer from unsightly varicose veins? Millions of adults in the U.S. confront this same common vein disease symptom. For some, these veins are simply a cosmetic concern. While others also confront restless legs, muscle cramps, and itchiness.
Fortunately, you don't have to live with the pain and discomfort of vein disease. You can get relief and prevent your veins from getting worse at USA Vein Clinics newest location, South Broad Street vein clinic. We offer leading-edge, non-surgical vein treatment options that will help you get back to an active lifestyle.
Minimally-Invasive Vein Treatments on South Broad Street
Does the thought of vein treatment give you anxiety? Don't you worry! Our friendly and professional staff will help you feel at ease. Our vein specialist uses an ultrasound to locate diseased veins which helps our doctor make a quick and accurate diagnosis.
We provide minimally-invasive vein treatments at a comfortable and exquisite facility located on South Broad Street. Our office-based procedures can take as little as 15 minutes. Plus, our non-surgical approach means a quicker, less painful recovery period. You could be relaxing at Spruce Street Harbor Park in no time!
South Broad Street offers the following minimally-invasive, office-based treatments:
As America's #1 Vein Treatment Experts, you can depend on compassionate care from your first visit to recovery. We have delivered positive, long-lasting results to patients since 2005!
Looking for a Vein Treatment Specialist on South Broad Street?
Our vein specialists create treatment plans tailored to your unique condition, from spider vein treatments to varicose vein procedures. We staff the most accomplished vein doctors in Philadelphia.
Our Vein Specialists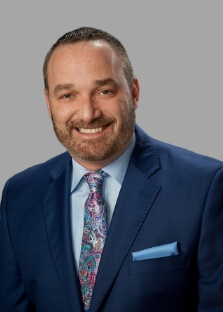 Aaron Shiloh
M.D., FSIR
View Profile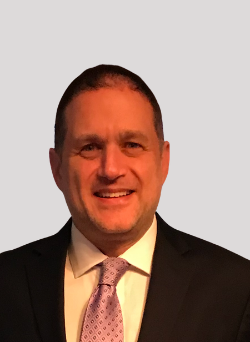 Daniel J. Lebowitz
M.D., M.A.
View Profile
How to Get to Our South Broad Street Location
You'll find our clinic at 2033 South Broad Street, in Philadelphia. We're near Wendy's Restaurant and Rite-Aid Drug Store.
Nearby Areas We Serve:
Girard Estates
Southwest Philadelphia
University City
Kingsessing
Grays Ferry
Vein Clinic Near Girard Estates: We're about a 1-mile drive from Girard Estates. Take West Porter Street and South Broad Street and you'll be here in about 5 minutes.
Vein Clinic Near Southwest Philadelphia: When you're coming from Southwest Philadelphia, we're a 6.4-mile drive along I-95 North. You'll be here in about 13 minutes.
Vein Clinic Near University City: Our clinic is about 17 minutes from University City. Take I-76 East for 4.7 miles.
Vein Clinic Near Kingsessing: Kingsessing is about 4.4 miles away. Take West Passyunk Avenue and you'll be here in about 16 minutes.
Vein Clinic Near Grays Ferry: Our clinic is about a 12-minute, 2.4-mile drive along South 25th Street.
Book Your Vein Treatment on South Broad Street
You don't need to live with the pain and discomfort of varicose veins. Take the first step and schedule a consultation with our caring doctors. You can book an appointment online or call us at 215.809.1447.