Trusted Vein Treatment Clinic on Farm to Market Road in Houston
Every year, an estimated 150,000 new patients are diagnosed with chronic venous insufficiency, also known as vein disease. This condition is the root cause of common vein issues like varicose veins and spider veins, as well as painful symptoms including leg cramps, swelling, and stiffness. 
Left untreated, vein disease can lead to other disorders, including venous ulcers and deep vein thrombosis. 
At our vein treatment clinic in Houston on FM 529 Rd, our doctors treat vein disease using advanced medical treatments for varicose veins and spider veins. They help to reduce symptoms dramatically and improve vein health for our patients. 
The treatments we offer at our clinic are designed to help you get relief from the often painful symptoms that accompany varicose veins, support better circulation, and enhance the appearance of your legs. 
If you live in the 77095 area and want a solution for your vein issues, schedule a consultation at our vein center in Houston on FM 529 Rd. Our caring doctors will give you the personalized attention and expert care you need to start enjoying your life again without the challenges caused by varicose and spider veins. 
Symptoms of Vein Disease
Symptoms of vein disease include visible veins like spider, reticular, and varicose veins. This results from venous insufficiency, where malfunctioning vein valves lead to blood pooling and vein wall pressure. Symptoms also include:
Pain in the legs that gets better when you raise your legs

Swelling of the feet and ankles

Stiffness

Itchy skin

Restless legs

A feeling of heaviness or fatigue in the legs

Cramps, especially at night or while sitting for long periods

Venous ulcers
These symptoms can make it difficult to sleep well. They can also lead to missed days at work and general pain and discomfort. 
At our vein treatment center in Houston on FM 529 Rd., our doctors can address all of these symptoms with our minimally invasive vein treatments. 
Get Relief with Advanced Varicose and Spider Vein Treatments
The treatments we offer are FDA-approved procedures that have been used by doctors to treat vein disease for years. They are all outpatient procedures, allowing you to get relief with a short, convenient, in-office treatment. Most of our patients are done with their treatment and ready to go home or back to work in about an hour, and the procedures themselves take about 20 minutes. 
We offer the following treatments for varicose veins and spider veins at our clinic on Farm to Market Rd:
USA Vein Clinics is the nation's leading network of vein treatment centers. Like our other clinics, our location on Farm to Market Rd. in Houston is an IAC-accredited vein center staffed by expert doctors. Find out more about the high level of care we provide — view our patient testimonials.
Meet Our Expert Vein Specialists in Houston on FM 529 Rd
Our team of vein specialists is made up of skilled physicians who are committed to helping their patients feel better and experience improved vein health. They understand how difficult living with vein disease can be, and will ensure you feel comfortable throughout your treatment journey. 
When you come in for your appointment, they will discuss your symptoms and provide an exam, including vein mapping to find out where any damaged veins are located. They'll also provide an accurate diagnosis and individualized treatment plan that will help you achieve better vein health in the long term. 
Our Vein Specialists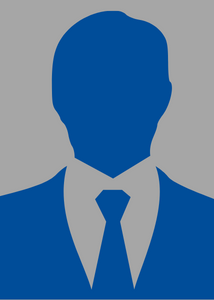 Michael W. Morris
M.D.
View Profile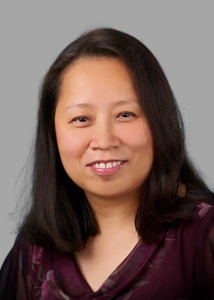 Wan Lin Horng
M.D.
View Profile
How to Find Our Vein Center in Houston on FM 529 Rd
Our vein treatment center is located at 16307 Farm to Market Rd. next to the Copperfield Marketplace. We're about 22 miles west of downtown Houston, between Copperfield Place and North Glen. 
Nearby Areas We Serve:
Nottingham Country

Reid Estates

Woodgate

Barker Cypress
Vein Clinic Near Nottingham Country: Our vein clinic is a 25-minute, 10.2-mile long drive when you take Barker Cypress Rd.
Vein Clinic Near Reid Estates: You'll reach our clinic when coming from Reid Estates in about 25 minutes when you take Windfern Rd and Spencer Rd.
Vein Clinic Near Woodgate: Take Sam Houston Tollway W and you'll reach our Farm to Market Road vein center in about 30 minutes.
Vein Clinic Near Barker Cypress: Our clinic is 3.4 miles from Barker Cypress. Take Queenston Blvd and you'll arrive in about 10 minutes.
Book Your Vein Treatment in Houston, TX at Our Vein Center on FM 529 Rd
Vein disease is very common. It's also difficult to live with. The good news is that you don't have to continue coping with the pain or bulging and web-like veins on your legs.
Get the treatment and relief you deserve at our expert vein treatment center on Farm to Market Road. We accept most insurance plans and offer multiple minimally invasive treatments for varicose veins and spider veins. We're also staffed by experienced vein specialists who can offer you personalized care and attention. Schedule a consultation online or call us at (346) 502-2052.
Frequently Asked Questions
What conditions do you treat at the
Houston, Texas
vein clinic?
We treat a range of conditions stemming from venous insufficiency, including varicose veins, spider veins, leg pain and cramps, leg heaviness, and itching. Our minimally invasive treatments are designed to address both the symptoms and the underlying cause of vein disease.
Will insurance cover my vein treatment in Houston, TX on FM 529 Rd?
Insurance companies generally will cover treatment for varicose veins, and our vein clinic in Houston on FM 529 Rd works with most insurance providers. You can verify your insurance online for free when you schedule using our online scheduling tool. We're also happy to answer any questions you have about insurance coverage. Call our Houston, TX vein center at (346) 502-2052 to learn about coverage and our affordable payment plans. 
What vein treatments are available at the Houston clinic on FM 529 Rd?
Our Houston clinic on FM 529 Rd offers a variety of minimally invasive treatments, including Endovenous Laser Therapy (EVLT), ClariVein®, VenaSeal™ Treatment, Varithena Vein Treatment, Radiofrequency Ablation (RFA), Visual Sclerotherapy, and Ultrasound-Guided Sclerotherapy.
How do I schedule a vein treatment appointment at the Houston clinic on FM 529 Rd clinic?
To schedule your vein treatment appointment at our FM 529 Rd clinic in Houston, you can call us directly at (346) 502-2052, or use our online scheduling tool available on our website. We make it easy to find a time that works for you.