Vein Treatments on Flatbush Avenue, NY
If you suffer from the pain and discomfort of varicose veins, you're not alone. More than half of Americans develop vein disease during their lifetimes, and many suffer needlessly. You may experience symptoms like swelling, muscle cramping, and spider veins. These symptoms can worsen over time and negatively affect your ability to exercise and live an active lifestyle.
Get the relief from varicose veins you've been searching for when you visit our Flatbush Avenue vein clinic. Our vein specialists will clearly explain your diagnosis and treatment options. We'll work with you every step of the way, so you get the greatest benefits from your treatment. 
Our customized treatment plans and compassionate approach make us a leader in varicose veins treatment. Find out more when you check out testimonials from some of our satisfied clients. See what a difference we've made in their lives and how we can do the same for you!
Non-Surgical Vein Treatments at USA Vein Clinics Flatbush
Our state-of-the-art facilities feature ultrasound technology to discover deep vein thrombosis (DVT) and other vein diseases. Our Flatbush Avenue in-office treatment can take as little as 15 minutes because we use non-surgical procedures. You'll be back to enjoying performances at Kings Theatre in no time.
Our vein clinic locations across 16 states are accredited by the Intersocietal Accreditation Commission. Whether you need DVT treatment or spider vein treatment, we offer proven results and personalized, compassionate care. Empathy and expertise are just two reasons USA Vein Clinics are America's #1 Vein Treatment Experts. 
Our non-surgical, office-based vein treatments at the Flatbush Avenue vein clinic include:
Looking for a Brooklyn Vein Doctor?
When you talk with one of our Flatbush Avenue specialists, you don't have to suffer with vein disease any longer. Our knowledge and dedication to patient care make us the best choice for providing relief from varicose veins. We staff our Flatbush Avenue vein clinic with the most accomplished vein specialists in the area:
Our Vein Specialists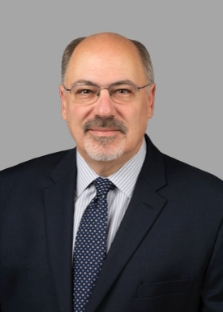 Glenn Faust
M.D.
View Profile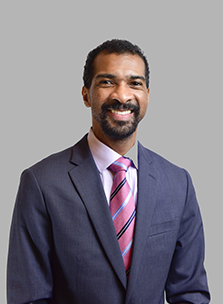 Sean Yetman
M.D.
View Profile
How to Get to Our Clinic on Flatbush Avenue
The Flatbush Avenue vein clinic is located on Flatbush Avenue between Snyder Avenue and Church Avenue. 
Nearby Cities We Serve: 
Windsor Terrace

Prospect Park South

Prospect Lefferts Gardens

East Flatbush

Midwood
Vein Clinic Near Windsor Terrace: The Flatbush Avenue clinic is about 15 minutes east of Windsor Terrace via Prospect Park Southwest and Church Avenue. 
Vein Clinic Near Prospect Park South: We are about 10 minutes northeast of the Prospect Park South area via Beverly Road and Ocean Avenue. 
Vein Clinic Near Prospect Lefferts Gardens: Our vein clinic is about 10 minutes south of Prospect Lefferts Gardens via Midwood Street and Flatbush Avenue.
Vein Clinic Near East Flatbush: The vein clinic is about a 15-minute drive west from East Flatbush via Linden Boulevard. 
Vein Clinic Near Midwood: Midwood is about a 15-minute drive north via Ocean Avenue. 
Book Your Flatbush, NY Vein Treatment Today
Schedule an Appointment at Your Convenience
You can schedule an appointment at our Flatbush vein clinic 24/7 thanks to our online scheduling form. For more USA Vein Clinics offices in New York and beyond, browse our interactive map. Schedule an appointment with one of our varicose veins treatment specialists and find the relief you deserve. Book an instantly online or by calling (718) 709-5327.