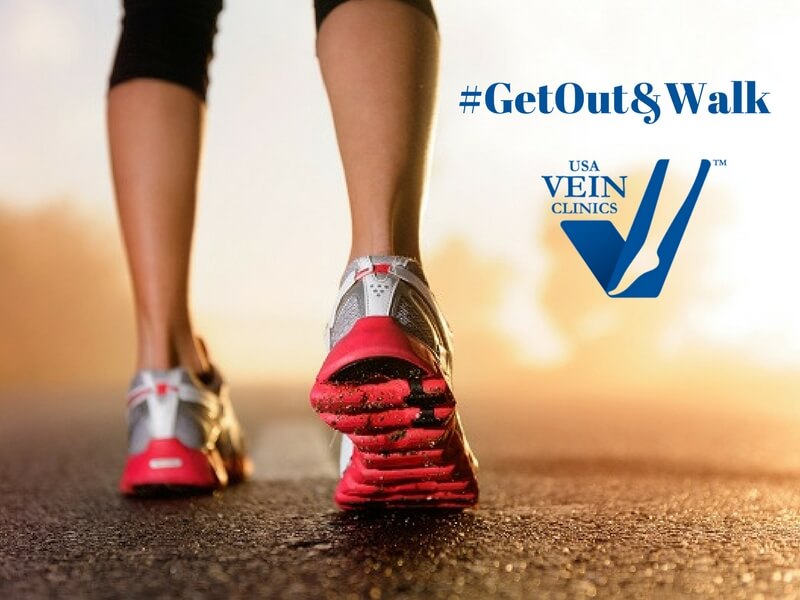 Tuesday, August 29th, 2017
Getting out to walk after varicose vein treatment can be daunting for some people. You may remember the pain, restless legs, or the unsightly leg veins before you had treatment. But after treatment at USA Vein Clinics, we encourage you to get out and walk as you can!
Most procedures have a short recovery time so you should be able to get back on your feet in just a few days or weeks.
Here are some ideas for when you're ready to get out and walk:
 Start slow, and start soon. In most cases, you can start walking the day after your procedure. Leg lifts are another great exercise if you find yourself sitting at a desk a lot. Once the time is right, incorporate some light jogging or power walking.
Buy some stockings. Invest in a good pair of compression stockings for when you're ready to exercise again. Compression stockings help move your blood around in your veins.
Shoes are crucial. Make sure you have shoes properly fitted to your foot size and arch. A good arch support will help reduce any unnecessary pressure or discomfort.
Don't limit yourself. Try yoga, cycling or the elliptical. Walking is sometimes easier, but these other exercises can help break up the monotony and are good for your circulation. Try to do at least one different exercise besides just walking.
Remember to try to return to normal activities as soon as possible. Your legs may be sore, but it's better to keep them moving so they will return to normal quickly.
If you are suffering from the painful symptoms of vein disease don't wait. Call (888) 628 9389 to schedule a consultation with our leading vein and vascular specialists. Treatments at USA Vein Clinics are covered Medicare, most insurance plans and Medicaid.