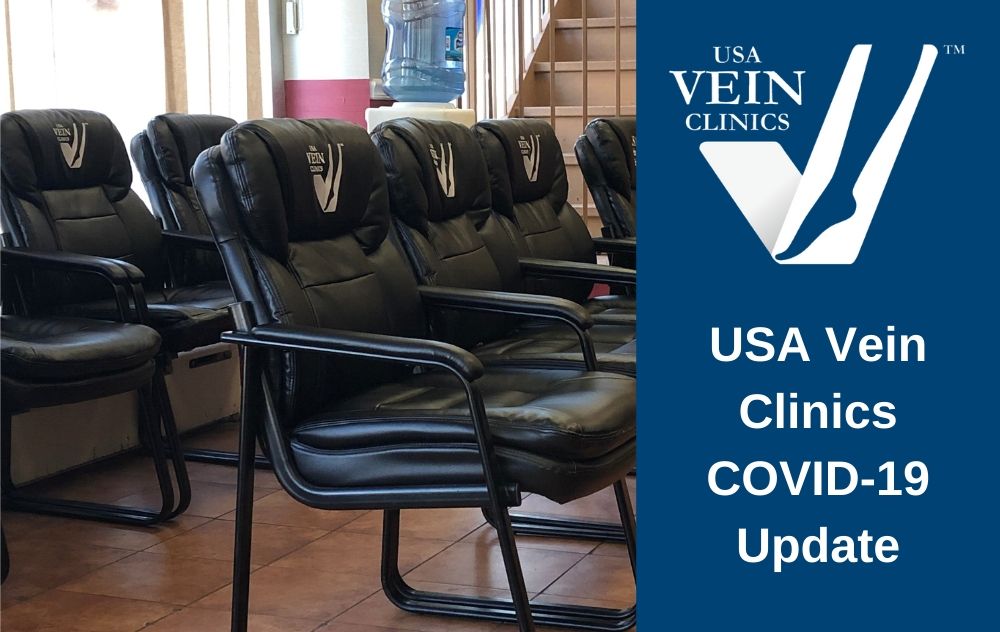 Friday, April 17th, 2020
We want you to know we are still here for you and all your vein disease needs as the current situation with COVID-19 and the stay-at-home orders continues into the near future. We want to update you on how we have been proactive about safety over the last few weeks.
Our COVID-19 Safety Measures and Virtual Visits
We have prioritized certain patients for treatment procedures and suspended all cosmetic treatments like Sclerotherapy. This allows us to provide critical care and keep people out of urgent care facilities and hospitals to prevent overcrowding and potential exposure.
If you do require a treatment procedure during this time, we encourage you to use a method of payment that does not require you to interact with others. For example, using your phone for payment through Apple Pay, Google Wallet, or Samsung Pay will minimize potential exposure for you and our employees.
If you already had an appointment scheduled with us, but you no longer want to visit a clinic physically at this time, we offer the opportunity to attend appointments virtually. A telephone or video appointment allows you to talk to your vein specialist from the comfort and safety of your home. A Virtual Visit allows the vein specialist to determine your need for treatment before you come into the clinic. Depending on your condition, the specialist may either advise monitoring your symptoms virtually to assess your condition's progression , or recommend you come in for an immediate procedure.
We are happy to assist you to verify your insurance coverage before scheduling a telemedicine appointment. Please call us at 888.768.3467.
Health Screenings
If the specialist recommends you for immediate treatment, you will be required to go through a screening to answer some brief questions about your recent travel history, state of health, and if you have come in contact with anyone who is knowingly ill. If we determine you as an "at-risk" patient, we will ask you to reschedule your appointment to avoid any potential exposure to other patients at our clinics, as well as our physicians and staff.
The same process also applies to all our staff members each day before their shift. They are following strict precautionary measures to limit their exposure, maximize social distancing efforts, and increase self-sanitation, as well as sanitation of all medical equipment, exam rooms, registration desks, and any high-traffic areas.
Visiting a Clinic
When you visit one of our clinics, we ask that anyone accompanying you to your appointment to wait in their car to prevent crowding in waiting areas. We are also spacing out scheduled appointments in order to minimize the number of patients in the clinic at one time.
Before you interact with anyone within the clinic, you will be asked to sanitize your hands. , after your registration and insurance verification is complete, you will be taken back for your expedited treatment procedure. Unless you experience extreme pain post-procedure, you will be advised to schedule your follow-up visits as virtual appointments.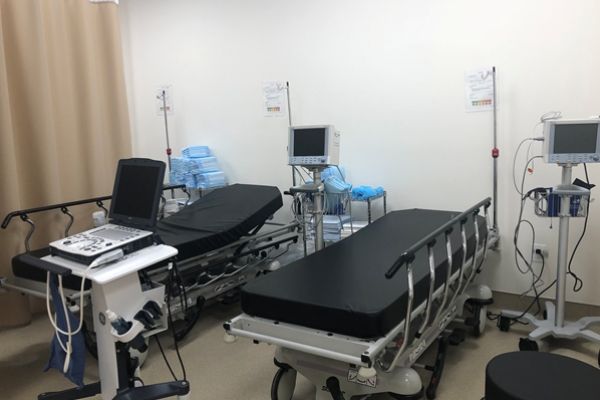 Figure 1, Some of the beds we have donated to NYC
Community Outreach: Supporting Our First Responders
The past few weeks have been filled with confusion, paranoia, and waiting. As medical professionals, we are committed to use our skills to support our patients and serve people in need. Since the epidemic's development, our CEOs have taken action to offer help and aid during the current situation. Earlier this month, our founders Dr. Flora and Dr. Yan Katsnelson donated the free use of 600 hospital beds to New York City.
As a group of medical treatment facilities, we are doing everything within our power to lend a helping hand to those on the front lines of COVID-19 care. In addition to donating beds and supplies, we have been on a week long mission to provide meals for ICU staff and first responders. We recently visited the Northshore Glenbrook Hospital ICU and gave food to over 50 staff members.
We believe by taking action and providing others with needed resources, we can protect our communities and gain control of the situation. We urge everyone to do their part to help others in the community, especially those deemed essential workers during this time. Whether you are treating patients with COVID-19 or hauling a shipment of n95 face-masks across the country, we appreciate you.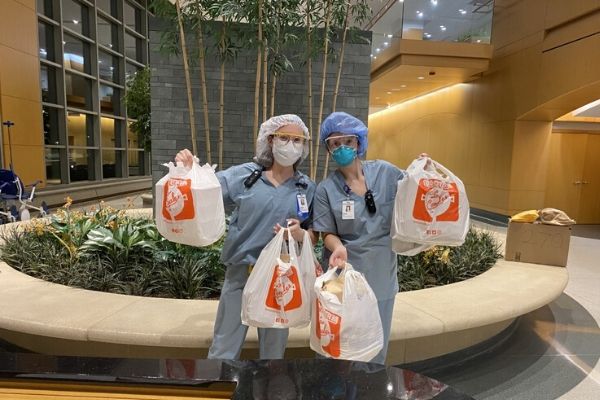 Figure 2, Two happy Northshore Glenbrook Hospital staff members with our donated meals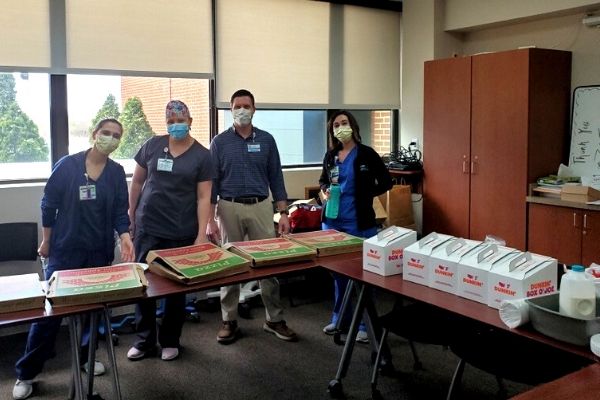 Figure 3, Staff at Alexian Brothers Medical Center in Elk Grove Village, IL, receiving our pizza + coffee lunch delivery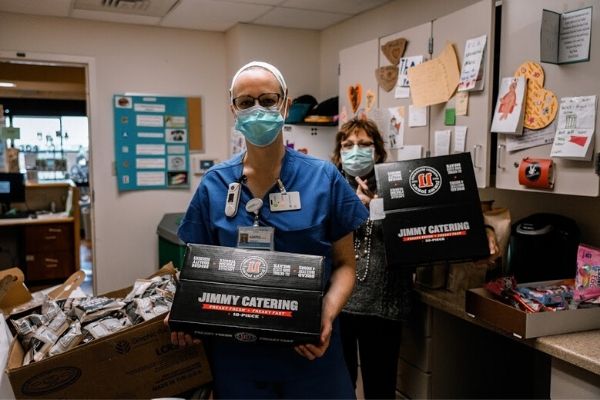 Figure 4, Front Line Medical Staff Members at Amita Health Saint Alexius Medical Center in Hoffman Estates, IL,  showing off our Jimmy John's delivery
For Health Professionals
We will continue to provide comprehensive evaluation and evidence-based approaches to achieve consistent outcomes in the personalized treatment of our patients. As a top provider in your market, we are committed to partnering with you to improve the quality of life of your patients and provide the care you should expect from a top vascular specialist.
We offer Same-day appointments; with 3 simple methods to refer for our services:
Have your staff or patients call: 888.768.3467
Please fax referral and patient information to: 888.398.8070
You Can Always Count on Us
At USA Vein Clinics, we treat a condition known as vein disease, the most common cause of varicose veins. Vein disease is a condition that can progress over time without treatment and can affect your long-term health. If you have vein disease or believe you are at risk, we encourage you to still pursue your treatment during this time. Our staff will work with you to ensure your safety while you receive the care you need.
If you have any questions for us regarding our COVID-19 safety measures, getting treatment, or virtual appointments, please call us. We are happy to provide you with all the information you need to find lasting relief from the painful symptoms of vein disease.
Questions? Call us at 888.768.3467 or schedule an appointment.