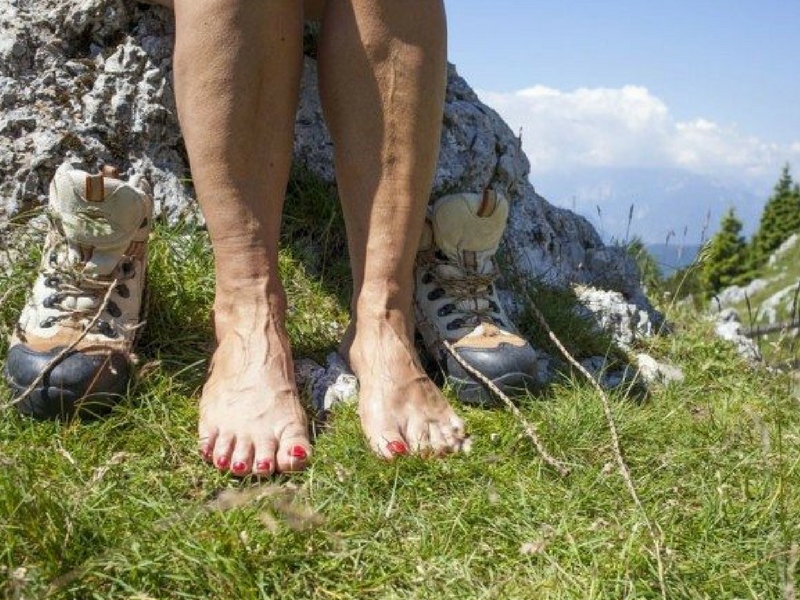 Friday, April 28th, 2017
Varicose veins are a common, yet serious condition that often go unnoticed as the cause of leg pain and swelling. These diseased veins are sometimes swollen, bulging and rope-like in appearance or can be invisible and located deeper in the leg.
Varicose veins are caused by dysfunctional valves in the vein that may cause blood to pool and waste products to accumulate in the leg. These toxins lead to pressure build-up in the vein causing the person to experience leg pain, cramps or a feeling of heaviness in the legs. Standing or sitting for long hours can make these symptoms worse. Some temporary solutions such as elevating the legs or wearing compression stocking may reduce the intensity of pain. But if these symptoms are left untreated they can lead to serious complications such as blood clots in the legs or Deep Vein Thrombosis (DVT).
 Leg Pain, Cramps or Restless Legs
A majority of people consider leg pain to be a sign of aging and believe that proper rest can help them manage the symptoms of restless and achy legs. Leg pain or cramps can be a tell-tale sign of vein disease, sometimes a visible or underlying condition that requires medical attention.  A recent study revealed that 80% of patients had improvement in their restless legs when their vein problem was treated.
Leg Swelling
Varicose veins may cause swelling in the ankles or leg edema. Many patients are prescribed water pills, with little improvement in their swelling as the underlying cause of the problem is still there. Just like leg pain, sitting or standing can make leg swelling worse. Elevating the legs or wearing compression stockings may reduce the swelling. But the long term solution to leg pain or cramps is vein removal of the diseased vein.
Other Risk Factors
Besides the painful symptoms of leg pain or cramps, heaviness, tired legs or swelling, varicose veins sometimes leak leading to a type of swelling called: "lymphedema".  This condition is caused by dysfunctional veins damaging the lymphatic system. As protein is an important component of lymphatic fluids, it is a conducive environment for bacterial growth. Over time skin can get infected, change color or become leathery, brown or even ulcerate. Lymphedema is a condition that requires treatment as soon as possible.
Non-Surgical Vein Treatments At USA Veins Clinics
We have helped thousands of patients suffering from symptoms of leg pain or cramps, heaviness in the legs or swelling, restless legs syndrome by offering a highly effective, FDA approved, minimally invasive and non-surgical vein treatment called Endovenous Laser Therapy (EVLT). During this procedure laser energy is used to seal the diseased vein and healthy veins take over blood flow immediately. This treatment is performed as an outpatient procedure and the patient can resume normal activities immediately after the treatment. A majority of patients feel a great improvement in their quality of life after EVLT. They can enjoy an active lifestyle again as their legs are not achy or tired anymore and prevent the risk of blood clots or other serious complications caused by varicose veins.
If you are suffering from painful varicose veins, leg pain or swelling call (888) 628 9389 to schedule a consultation with our vein specialists. Treatments at USA Vein Clinics are covered by Medicare and most insurance plans.